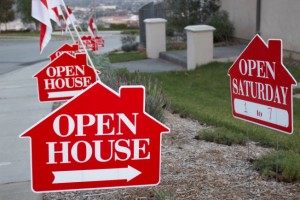 Agents who say that open houses are a waste of time either fall asleep while watching the game on TV, or have never done an open house for a listing that was priced right:
http://money.usnews.com/money/personal-finance/articles/2015/10/08/is-an-open-house-still-a-must-do-step-when-selling-your-home
Despite all the changes technology has made in how houses are bought and sold, one standard feature of the process remains: the Sunday open house.
Shortly after a house goes on the market, the listing agent will set aside a Sunday afternoon to welcome prospective buyers (plus nosy neighbors) to see the house at its best.
But has the open house gone the way of the landline and outlived its usefulness? It depends whom you ask. Some agents believe modern life has rendered open houses unnecessary, while others believe they are more important than ever.
"It's very, very important you have open houses, especially the first few weeks when [the home is] on the market," says Steven Aaron, head of the Steven Aaron Realtor Group at Keller Williams Beverly Hills. "It makes it convenient for the buyers to come and see the house without an appointment.
Craig McClelland, COO of Better Homes and Gardens Real Estate Metro Brokers in Atlanta, agrees about the importance of open houses.
"I think it's a great way to expose the house to people who are driving around," McClelland says. "People want that instant gratification. … People want to see it now."
Read full article here:
http://money.usnews.com/money/personal-finance/articles/2015/10/08/is-an-open-house-still-a-must-do-step-when-selling-your-home