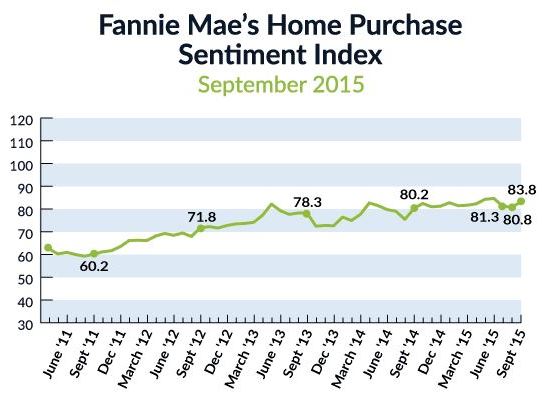 Only 1,003 people surveyed but they were asked 100 questions.  From MND:
http://www.mortgagenewsdaily.com/10082015_national_housing_survey.asp
In case you missed it, last month Fannie Mae began to transition the multi-graph and narrative report detailing results of its National Housing Survey (NHS) into a different format, the Home Purchase Sentiment Index (HPSI).  The Index distills responses to six survey questions about consumers' home purchase sentiment into a single number which the company says "reflects current and forward-looking housing market outcomes and complements existing data sources to inform housing related analysis and decision making."
The HPSI summarizes consumers attitudes about whether it is a good or bad time to buy or to sell a house, what direction they expect home prices and mortgage interest rates to move, how concerned they are about losing their jobs, and whether their incomes are higher than they were a year earlier.
Read full article here:
http://www.mortgagenewsdaily.com/10082015_national_housing_survey.asp