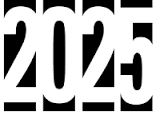 A big shout out to the commenters on Thursday's 10th Anniversary Show – your involvement is appreciated!  Rob Dawg suggested that the next ten years will be more interesting – indeed!
What about the next ten years?
Let's start with identifying where buyers are today – they have arrived.
The inventory of homes for sale is online, and available to everyone 24/7.  The gadgets and gizmos help buyers explore each house thoroughly, and in the future those gimmicks should expand to include full 360-degree video tours, heat-imagery scans, mortgage history, inspection reports, history of insurance claims, title reports , etc.  Most of these are available now, but not for widespread consumer use.
But are buyers interested in more stuff?
The analytical buyers will love digging around for more data, but most people will be happy reviewing a few photos or video before ordering a personal tour. Once there, gut instinct and emotions take over, and an offer is made.  The listing agent will then dictate how much you will pay, and if acceptable, then the deal is made.  Hopefully you like the price, because for the most part, it isn't very negotiable.
Wouldn't that change if we transition back to a buyer's market?
It might soften up a bit, but note this fact:
Everyone in the real-estate-selling business is on the sellers' side.  Why?  Because nobody gets paid unless sellers say so – and they only agree when they are mostly happy about getting their price.
It is different now – there aren't distress sales in popular areas, and we know that if people get in trouble, foreclosures are unlikely – they will get bailed out instead by the Homeowners' Bill of Rights and government support. Hence, we are stuck with elective sellers – especially in popular areas.
Besides, nobody will side with buyers, unless a fee-only or hourly pay structure is implemented.  But buyers are very reluctant to commit to an open-ended pay package when all they want to do is look at a few houses for sale.
So we have a lop-sided playing field, with agents and vendors (escrow, title insurance, banks, appraisers, portals, etc.) on the sellers' side, hoping to coax buyers into paying the right price. If the buyers aren't willing to pay the happy price, they are told to go back to the sidelines – because confronting the seller about going down in price is almost unheard of these days (it's easier and more dramatic to act offended).
The one thing that could bring a wholesale change to this equation is the auction format.  But that would just level the playing field, and give buyers a more-equitable shot at paying a fair price – though it could be more!
In the meantime, these could happen:
A big disruptor could come in and break the mold.  But it would only be a platform of sorts, and somebody's staff will still need to do the work of sales.
Realtors love to spoon their new listings to their buddies at under-market prices and get both sides of the commission.  Could we see a district attorney take down a few of the worst offenders over the next ten years, and teach the industry a lesson?  Yes.
A national MLS will likely develop, which will create a uniform presentation of the listings across the country.  But don't we already have that with Zillow?  There might be jostling between portals, but the eyeballs will follow the best.
Zillow could develop a brokerage side, and would be able to sell it easily.
Any discount brokerage could rise to prominence, if they are willing to advertise like crazy.  The brokerage that advertises the most, will win the game – Zillow has shown how good advertising trumps all.
Better and more efficient transportation (battery cars) combined with working at home could allow for housing developments to be built further out.
Zestimates become accepted as close enough.  Buyers don't care about pricing precision, they just want a house.
First-time buyers dominate the market – primarily foreigners.  Those who already have a house here aren't as desperate, and won't pay as much.
Multi-generational buyers will increase – they would rather combine finances to afford better housing, than to live where they can afford separately.
Reality TV fluff continues to be popular, and helps to form opinions.
Real estate smarts keep you on the sidelines – the less-informed are making the market.
Prices keep going up.
After the big downturn, the San Diego Case-Shiller Index is lower than it was ten years ago.  Where do you think it will be in 2025?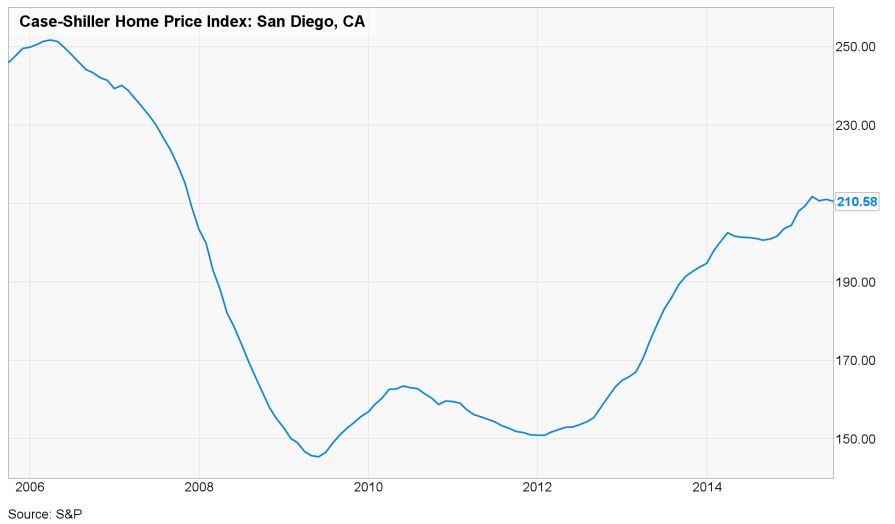 P.S. Speaking of disruptors, remember what Henry Ford said, "If I had asked people what they wanted, they would have said faster horses". (h/t Jorge)