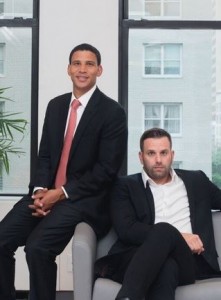 We already have at least twice as many realtors as we need, and now we are loading up with middlemen too – everybody wants a piece of the pie!  There is an escrow company now that will input your listing into the MLS for $50, as long as they get the escrow!
These guys think they have the magic mix – I'm still not sure what it is – but they are taking it nationwide.  But they will find out that somebody needs to do the actual work!  Thanks to Susie for sending in this article!
http://finance.yahoo.com/news/800-million-startup-helps-pad-113000231.html#
An excerpt:
Compass cofounder Ori Allon says real estate is one of the last sectors of the American economy that hasn't been transformed by data and technology.
He says when he talked to buyers, sellers, developers, and agents, everyone felt they were getting the short end of the stick. And when everyone feels like they are getting screwed, the market is probably inefficient.
Launched in 2013, Compass (formerly Urban Compass), has already shaken up the real estate industry in New York and DC. Now it's raised another $50 million to expand all over the United States.
The funding raise, which was led by Institutional Venture Partners (IVP), brings total funding to $123 million and values the company at $800 million, according to a source familiar with the matter.
Allon is a startup veteran, having already sold two companies — one to Google and one to Twitter. But Compass is far-and-away bigger than both combined.
Here's how it works.
Compass helps people find neighborhoods and places to live — either renting or buying. And while there is a sleek interface on the user side, IVP General Partner Todd Chaffee says what really impressed the firm was the agent-side technology. This tech has attracted over 350 agents to the company already, with more of half of them in New York.
Allon says what makes Compass special is that it can significantly reduce the amount of time it takes to find a home and it's a cleaner experience than alternatives like Craigslist. Compass listings appear on a Google-like map, which also includes pictures of the homes. And if you want to see an apartment, you can schedule a viewing on Compass, which will put together an itinerary for you.
Compass acts as a broker, and the service (including fees for the agent) totals 0-15% per completed rental deal. Fees are significantly less for homebuyers, and at 6% (taken on the seller side), are in line with most high end brokerage firms.
Read full article here (watch their video):
http://finance.yahoo.com/news/800-million-startup-helps-pad-113000231.html#