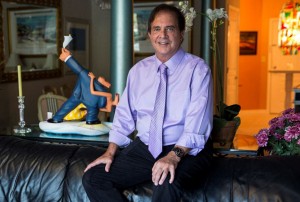 From Bloomberg:
http://www.bloomberg.com/news/articles/2015-07-21/boomers-competing-with-millennials-for-u-s-urban-rental-housing
Mike Abelson calls it his "man cave."
After his wife passed away, the 65-year-old sold his house and began renting a 1,400-square foot apartment eight miles away in Bethesda, Maryland. The trial attorney now uses his downtime to enjoy warm summer evenings on his terrace.
"I pay a pretty steep rent, but it's worth it," Abelson said. "I don't pay property taxes, I don't pay for maintenance, plumbing or electrical. I don't have to pay for the grass cutting. It's just easier than being a homeowner."
The number of renters who are 65 or older will reach 12.2 million by 2030, more than double the level in 2010, according to research by the Urban Institute in Washington. While the millennial generation born after 1980 has driven demand for apartments in recent years, baby boomers — those born from 1946 to 1964 — will be the next wave, pushing up rents and spurring construction of more multifamily housing.
Real estate developers such as Bozzuto Group, Abelson's management company, and Alliance Residential Company are building projects where multiple generations can coexist. Should the supply of rental properties fail to keep up, however, younger people will be competing for housing with the burgeoning population of older Americans.
"It's a combination of their sheer size and that they're entering the age range where they increasingly downsize," Jordan Rappaport, a senior economist at the Federal Reserve Bank of Kansas City, who has also studied the subject, said in a telephone interview. As a result, "it will put upward pressure on rents for all types" of multifamily homes, he said.
Read full article here:
http://www.bloomberg.com/news/articles/2015-07-21/boomers-competing-with-millennials-for-u-s-urban-rental-housing