The latest REO in Del Mar/RSF that buyers will probably consider a "bank deal":

Jim Klinge
Klinge Realty Group
Broker-Associate, Compass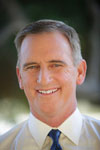 Are you looking for an experienced agent to help you buy or sell a home?
Contact Jim the Realtor!
682 S. Coast Hwy 101, Suite #110
Encinitas, CA 92024

(858) 997-3801 call or text
CA DRE #01527365, CA DRE #00873197
Subscribe
Latest Tweets
New post (Bubbleinfo's 16th Anniversary) has been published on http://bubbleinfo.com - https://www.bubbleinfo.com/2021/09/24/bubbleinfos-16th-anniversary/
My mom's house sold for way over asking price. Found out Zillow bought it. They really are snatching up all the homes for ridiculous prices. The closing attorney said they do a closing ever hour for Zillow. Just their office alone. That's wild.
They're starting to cash out at levels not seen since since the 2007 housing bubble..... Americans cashing out as home equity hits record $9.1 trillion https://www.inman.com/2021/09/08/americans-cashing-out-as-home-equity-hits-record-9-1-trillion/?shr=SmltIEtsaW5nZQ