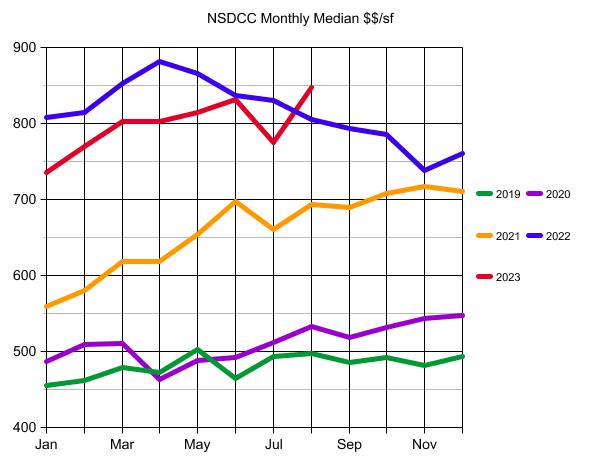 The graph above is another way to identify the local pricing trend.
If it weren't for the surge of lower-end sales in July, the trend line this year would look all positive. It should mellow out over the rest of the year, and even if it flatlines, the market will be fine entering 2024. It would actually be more exciting if it dropped a bit!
How can it be explained?
The demand is solid and buyers have been willing to endure the double whammy of higher rates and prices. Here is a graphic to help demonstrate the demand nationally (thanks JB!):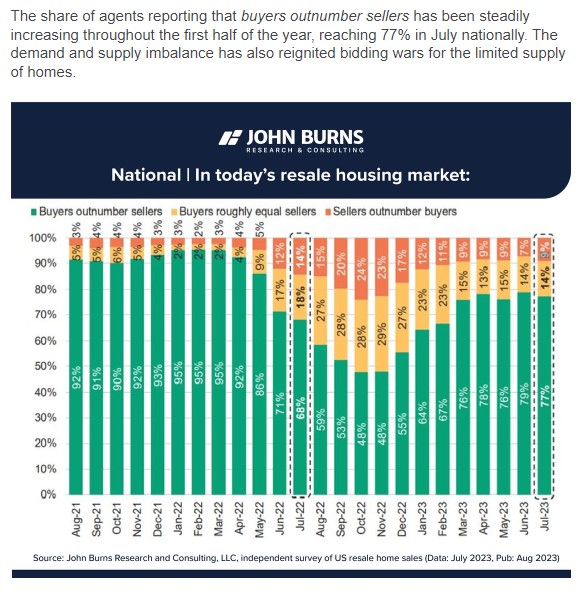 The demand is hot enough that 90% of agents say that the number of buyers are equal or greater than the number of sellers! While there are obviously fewer sellers, it can't be that bad because the existing-home sales nationally will only be down 20% this year.
What will keep it going is the $70 TRILLION of older generational wealth that will be redistributed over the coming 2 decades!