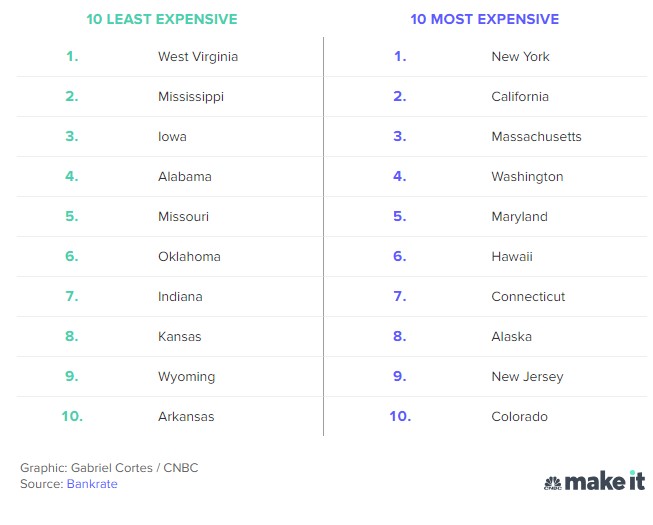 Although a state's housing costs can be an important consideration when deciding where to spend your post-work years, retirees should also consider another expense: health care.
As you age, you may become more reliant on health-care services. Relocating to a city or town with lower health-care costs after you retire could help you save money, Kerry Hannon, retirement expert and author of "In Control at 50+: How to Succeed in the New World of Work," tells Bankrate.
Keep other factors in mind as well, such as whether you want to live close to family members and which kinds of activities you would like to be able to access.
"It's a new adventure, and you should really take the time to do the prep work financially and personally so that you make smart decisions," Hannon says in Bankrate's report.
https://www.cnbc.com/2023/09/12/most-expensive-us-states-to-retire-in-2023.html