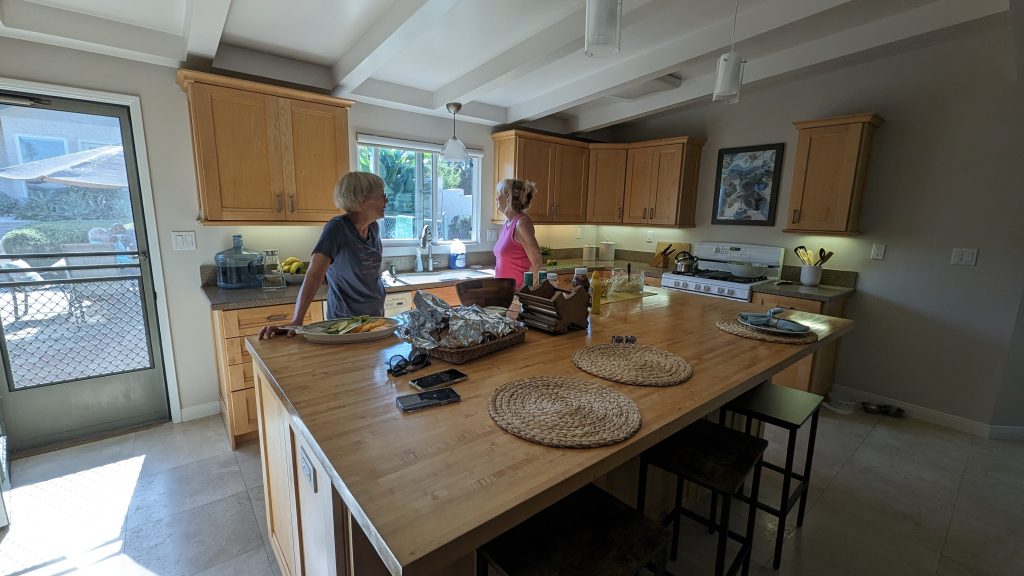 When other agents want to show my listings, I accomodate. Do I drill the agent with a bunch of questions to prequalify the appointment? No, I trust that they are a professional and wouldn't be wasting their time.
Yesterday, an agent wanted to show our Terramar listing with short notice – within an hour or two.
My sellers have been very accomodating for other showings so I call them to see if they would mind. She tells me that they are having a end-of-summer cookout, but we are welcome to come.
It is standard procedure in the industry to show homes without the sellers being present in order to give the buyers some time alone. But I've known the agent for a long time and I thought to myself – she can handle this. So I didn't tell her that the sellers would be home having a party – I just confirmed that I'd meet her there in an hour.
When she arrived, I told her about the BBQ, and she said, 'no problem'.
We walked through the two homes and chatted it up with the sellers and their guests. It was a friendly exchange and everyone was at ease – they even offered us a burger!
I don't know if it sold the house yet, but I thought to myself, I'm going to do this more often!