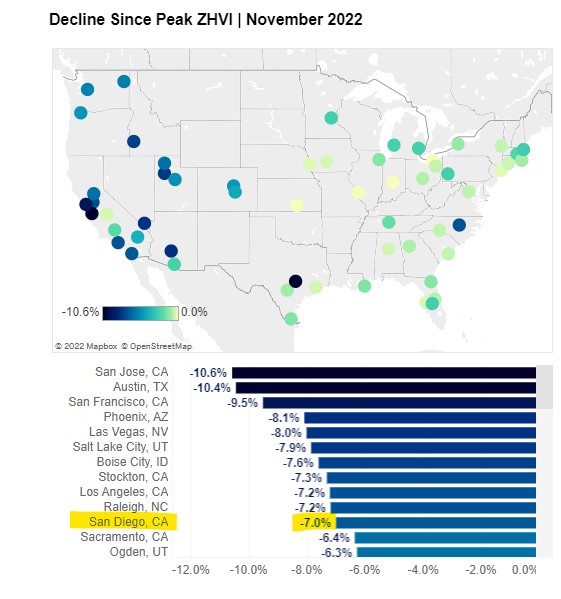 As the national leader of real estate, Zillow is attempting to guide people with data, thankfully. Their Home-Value Index has been decent, and I'll take the -7% for San Diego….which means our premium areas haven't felt much decline at all.
Their comment on current conditions isn't ground-breaking but at least it offers some hope:
Activity in the housing market has slowed to a crawl this winter but the stage is set for a spring thaw: buyers can count on the usual springtime flood of new listings, and less frenzied competition than the last two spring selling seasons in the New Year. But if home shoppers really want to experience some deserted open houses, there's no time like the present, because this lull won't last long.
Here are their latest predictions about our local areas, all of which have values that are higher YoY:
NW Carlsbad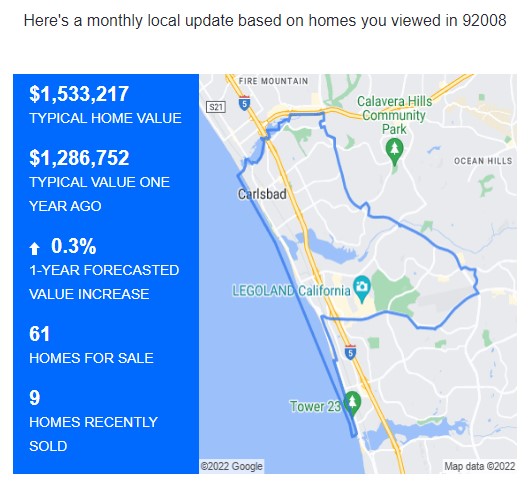 SE Carlsbad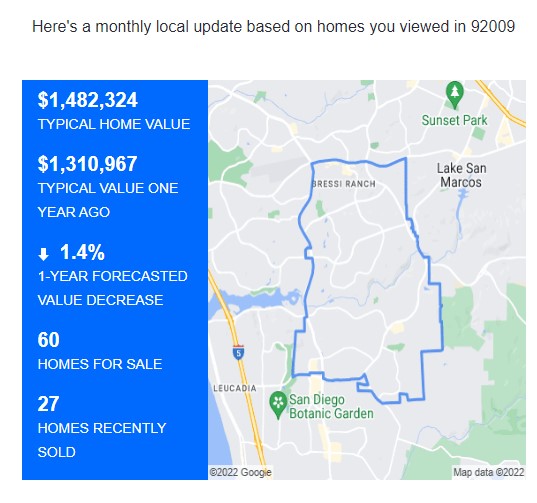 NE Carlsbad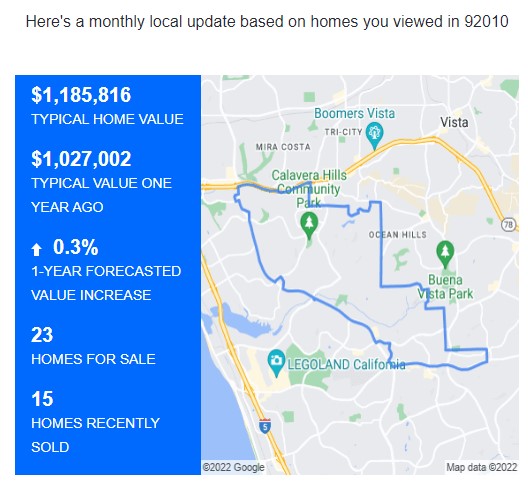 SW Carlsbad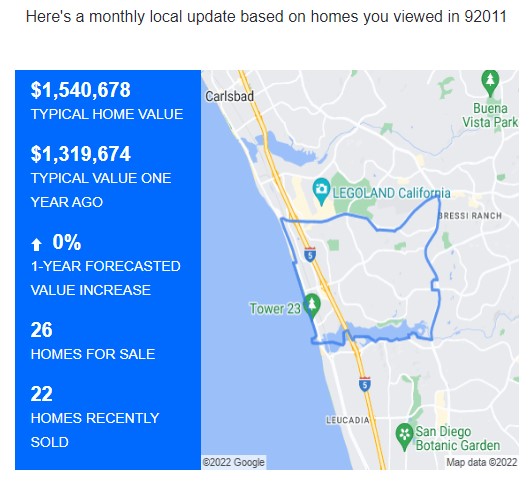 Carmel Valley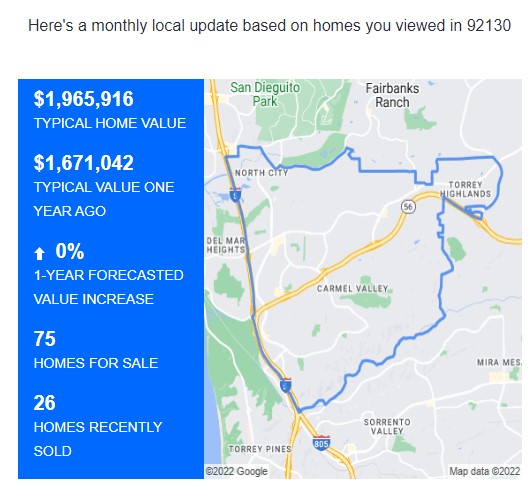 Del Mar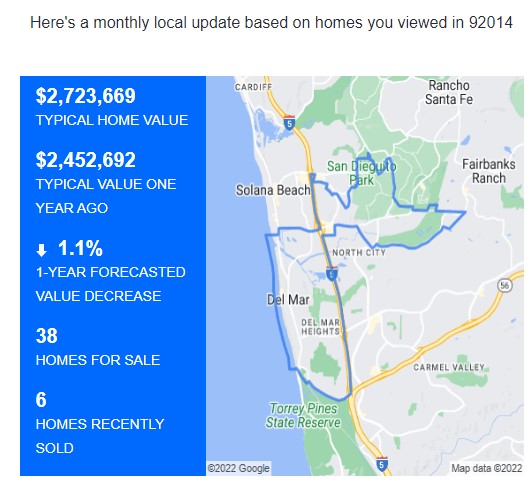 Encinitas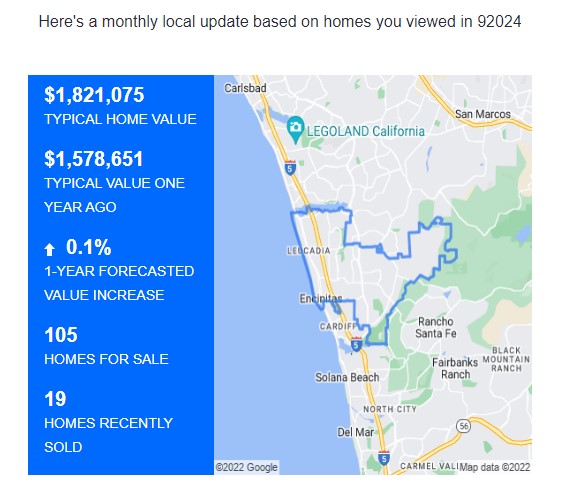 La Jolla

Rancho Santa Fe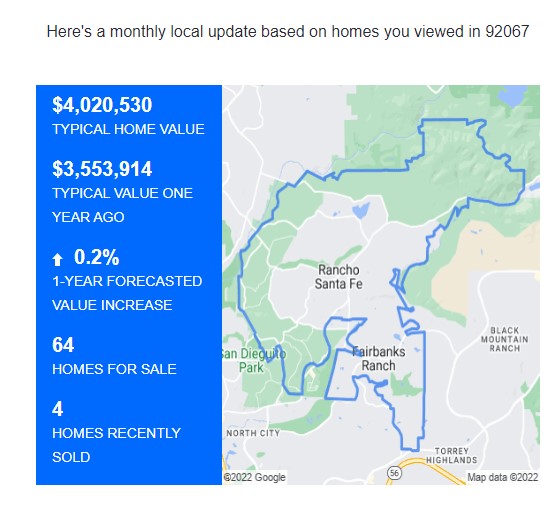 Let's enjoy our stay in Plateau City – we may be here for a while!