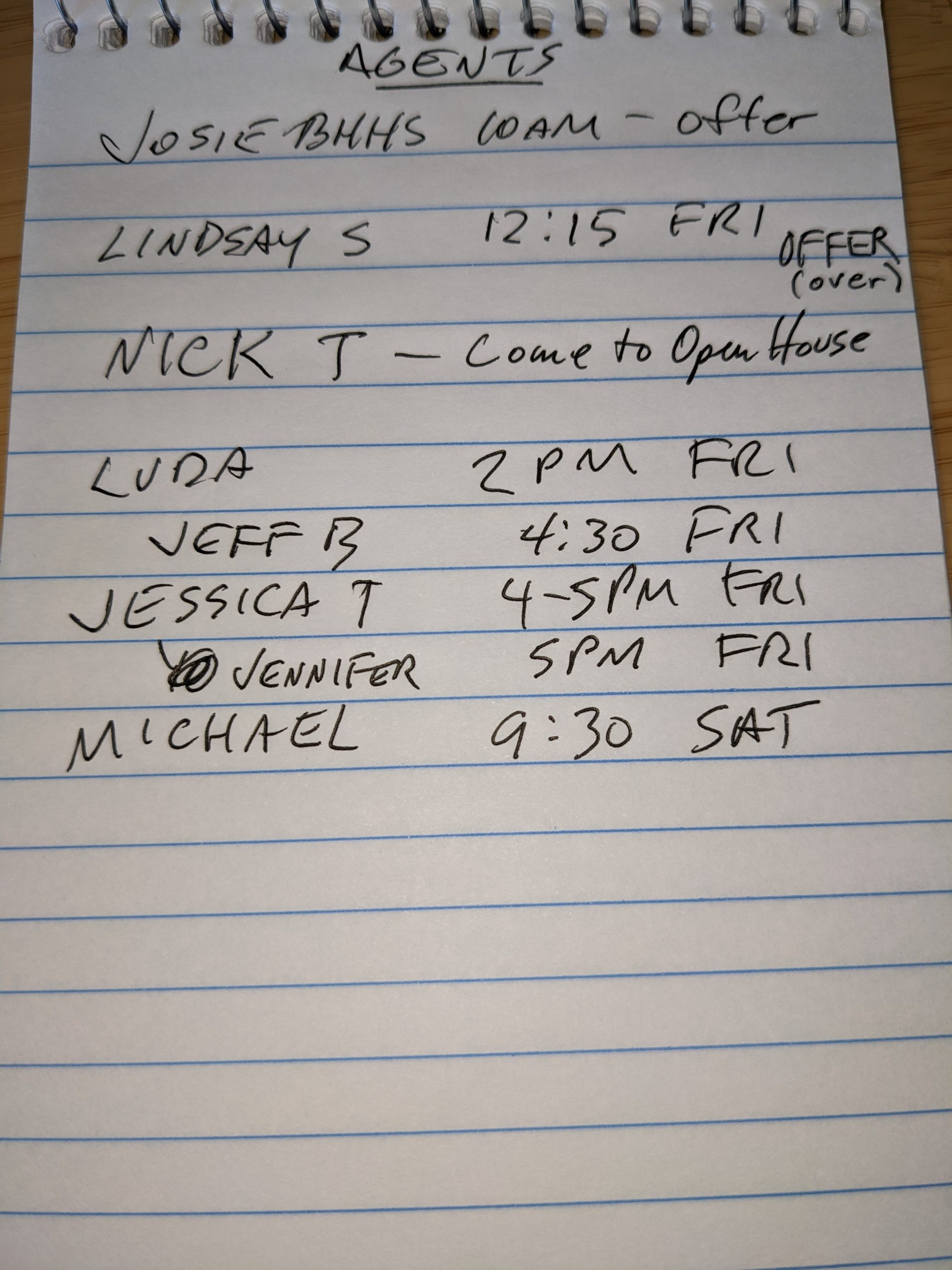 I inputted my new listing around 10am this morning, and the first agent to inquire must have been within a block away.  Another showed it at 12:15, and at 12:40 she called me to say they are writing an offer too.
Within three hours on being on the MLS, we have EIGHT showings scheduled!
There isn't a demand problem.
There isn't a rate problem.
There is a problem with the prices, and buyers want a break.
When buyers see a home that is completely renovated and has an attractive price on it, they literally come running – even in late October, 2022.
Will agents and sellers be able to handle the post-frenzy environment, where you MUST do all the upgrading and price attractively just to have a chance at selling?
Needing everything to go right is a HUGE gamble, because if you miss something and don't sell in the first few days (or fall out of escrow), then you might not even get as much as the attractive list price.
If you get multiple offers, how do you decide on the winner? Buyer's remorse is vicious now.
Get Good Help!