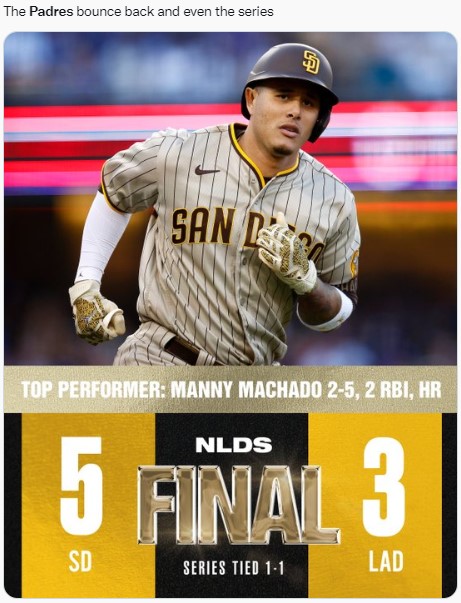 The Padres won the game they needed to win last night!
There are games on Friday and Saturday night at Petco Park, and you may be wondering if you should attend.  The answer is YES, because we never know if we'll get another chance.
It's almost like today's housing market.  People are passing on opportunities to buy today because they think there's always tomorrow.
I'll tell my story.
I became a season-ticket holder in 1998, and in my very first season, the Padres went to the World Series!
I told Donna that this was the greatest decision we've ever made, and she can plan on going to the playoffs almost every year, and we'll have several World Series to come!
Look how that turned out. Two playoff appearances in 2005 and 2006 and we lost six out of seven games – that's it (plus 2020 with no fans).
Yes, it is going to be very expensive (StubHub charges a 28% fee), plus there will be fights in the stands, and riots in the streets.  You won't want to miss it!
I plan on being there. I'll let you know how it goes!
For those of you who were here in 1984, this is a reminder of the craziness in Pacific Beach after we beat the Cubs to go to the World Series: