Every seller west of the 5 is going to expect $4-something now:

Jim Klinge
Klinge Realty Group
Broker-Associate, Compass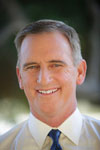 Are you looking for an experienced agent to help you buy or sell a home?
Contact Jim the Realtor!
682 S. Coast Hwy 101, Suite #110
Encinitas, CA 92024

(858) 997-3801 call or text
CA DRE #01527365, CA DRE #00873197
Subscribe
Latest Tweets
New post (Fire Zone) has been published on http://bubbleinfo.com - https://www.bubbleinfo.com/2022/08/14/fire-zone/
@mikesimonsen @Milehighmilede1 Probably worth noting that according to our latest report at @Attomdata, 90% of borrowers in foreclosure have positive equity - many have more than 25% equity. During the last cycle most borrowers in foreclosure were underwater on their mortgages. Big difference.
New post (Same/Different) has been published on http://bubbleinfo.com - https://www.bubbleinfo.com/2022/08/12/same-different/