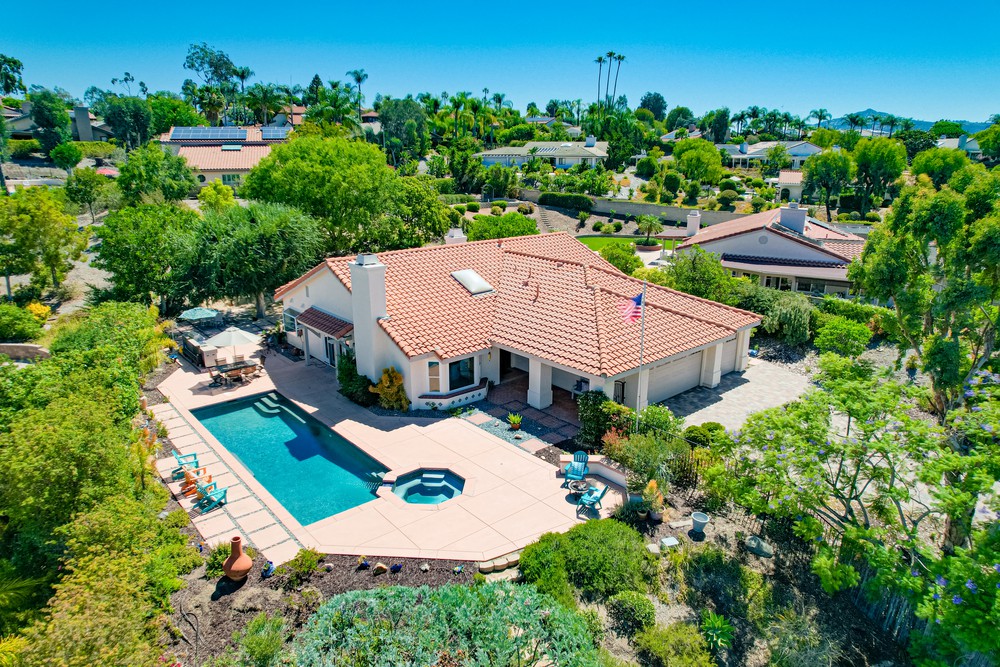 When evaluating how much to pay for a home today, I made the case with buyers that logically I'd like use the original list prices of comps . Those listing agents of recent sales nearby have probably used the over-bid prices of comparable sales, but at least those were from closings as far back as last summer. I also throw out any of the sales of homes sold off-market, because those resulting prices were never tested on the open market (and probably had some extra $$ added to incentivize the seller to not go on the open market).
How about with sellers?
What are the possible pricing strategies of a new listing in the post-frenzy aftermath?
Use the recent sales prices nearby, even the ones that were bid up 10% to 20%.
Take a little off the radically bid-up comps.
Use the original list prices.
Here is a simple comparison of how myself and another agent priced similar homes this week.
This is the most recent sale in the tract. It listed on April 4th for $1,300,000, and was bid up to $1,750,000:
https://www.compass.com/app/listing/3330-vista-rocosa-escondido-ca-92029/1018079395833271113
I thought my new listing was very comparable, but we are past the hottest frenzy conditions and there were other comps that were lower.  It didn't seem realistic that we could get the full $1,750,000, so my recommended list price was $1,595,000.  At least I could tell buyers that they were paying under the latest comp, and because my listing has the most-popular features – fully remodeled one-story on a low-maintenance half-acre lot, 3-car garage, private pool/spa, hardwoods, etc. – we would have mass appeal.
But then on Thursday, this house listed for $1,350,000 and it's only seven doors up the street from my new listing – and listed by the same agents who sold Vista Rocosa for $1,750,000:
https://www.compass.com/app/listing/3408-avenida-sierra-escondido-ca-92029/1074135849689833081
While my listing is in better condition, it is smaller and only has 3 bedrooms, instead of four. I couldn't ignore the new listing and just go on the open market at $1,595,000, because all that would do is help sell the competing listing – and then that would end up being the latest comp anyway.
I had to have the tough conversation with my sellers.
They agreed to lower our price to $1,395,000, and compete head-to-head with the other active listing:
https://www.compass.com/app/listing/3534-avenida-sierra-escondido-ca-92029/1076092194585122017
We will be having open house 12-3pm this weekend – let the competition begin!