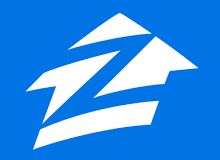 Home buyers who value their privacy don't like seeing their home's photo gallery advertised on Zillow after the sale is completed. Zillow has made it easier to remove those photos!
Here are the instructions:
To add or remove photos on your home's property page, you must claim ownership of your home's property page and navigate to the Edit Facts screen.
Sign in to your Zillow profile.
Click on the profile icon, then select Your Home from the menu option.
Click on the tile for your home to load the property page. If you have not already claimed your home on Zillow, please follow these steps.
Once you have claimed your home, click on the Edit Facts icon from the Owner View of the property page.
To add photos, click the Upload photos button under Photos & media.
You will be prompted to select photo files stored on your computer to upload.
To remove a photo, click on an individual photo and click Remove Photo.
To rearrange photos, click on the individual photo and hold the left mouse button down. Drag any photo to the desired place in the photo grouping order.
Save your changes by clicking the Save Changes button at the bottom of the page.
https://zillow.zendesk.com/hc/en-us/articles/202036344-How-do-I-add-or-remove-photos-of-my-home-