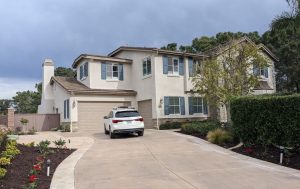 For those who have been waiting for prices to tumble, here you go!
This listed for $3,545,000 in January right when there was a flurry of $3,000,00-ish listings in and out of Encinitas Ranch. It took 76 days to finally find the buyer for this one – and it did close at a discount.
It sold for $3,520,000, which was a whopping $25,000 off the list price!