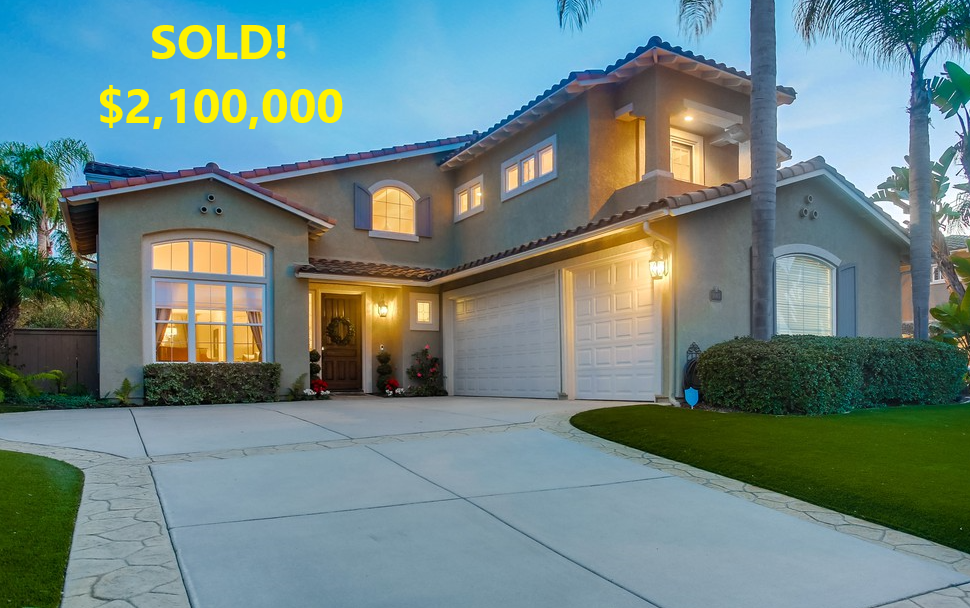 This is the house I featured here when it went on the market on January 12th. It was a little early for the usual selling season but the market has been so hot over the last three months that we dove right in.
The numbers:
Model-match sale across the street in May: $1,450,000 (the list price was $1,299,000)
Realtor.com estimate of my listing: $1,531,100
Zestimate: $1,549,500
Our list price: $1,795,000
Five offers: between $1,800,000 and $1,950,000
Other agents would have grabbed the $1,950,000 and been happy. It was a half-million over the comp!
But I was just getting started. I encouraged every bidder to raise their offer by sending each of them a written counter asking for their highest-and-best offer.
The key point?
The winner who paid $2,100,000 was the buyer who made the lowest offer originally.
In 2021, the practice of countering buyers for their highest-and-best offer went by the wayside.  If listing agents do counter, the latest practice is to only counter the top 2-3 offers and ignore the rest.
If I would have done that on this listing, I would have left $150,000 on the table! When the sixth offer arrived late, I still gave them ample opportunity to bid higher too.
When you get multiple offers, you want me in your corner.
Are you thinking of selling? Contact me at 858-997-3801, or klingerealty@gmail.com.
https://www.compass.com/listing/1065-goldeneye-view-carlsbad-ca-92011/958332241674108137/