Homebuyers got crushed last year as home prices soared at their highest clip on record. Housing economists saw that price growth—which peaked at a year-over-year rate of 20% last year—as simply unsustainable.
Their economic models agreed: Among the seven forecast models reviewed by Fortune heading into 2022, every single one predicted home price growth would slow significantly this year.
But over the past few weeks, that consensus is no longer so unified. Now, more industry insiders are throwing out their previous forecasts and replacing them with more bullish short-term outlooks. Indeed, some experts say the 2022 spring housing market might go down as one of the most competitive on record.

Look no further than Zillow. Back in December, the home listing site predicted that U.S. home values would climb 11% this year. Economists at Zillow now say that forecast is too conservative. Their latest forecast finds home prices are set to spike 16.4% between December 2021 and December 2022. If it comes to fruition, it would mark another brutal year for home shoppers.
Why is Zillow raising its 2022 home price growth forecast? A lot of it boils down to housing inventory. During the pandemic, inventory plunged to a four-decade low as more buyers rushed into the market. That trend was predicted to reverse late last year as forbearance protection programs lapsed and mortgage rates rose. But not only has that not happened, the inventory situation has gotten worse. In January, there were just over 923,000 U.S. homes listed for sale on Zillow. That's down 40.5% from the pre-pandemic level in January 2020, and down 19.5% from January 2021.
Simply put: The housing market is tighter right now than it was last year when bidding wars climbed to an all-time high. That explains why Zillow foresees a rough few months ahead for home shoppers.
Homebuyers and sellers alike would be wise to take Zillow's 16.4% price growth prediction—or any other real estate forecast model—with a grain of salt. After all, none of the major real estate forecast models predicted the historic home price boom we've seen over the past two years. Indeed, when the pandemic struck in spring 2020, Zillow and CoreLogic both predicted home prices would fall by spring 2021.
https://fortune.com/2022/02/07/zillow-our-2022-housing-forecast-is-way-off-home-prices-now-set-to-spike/
~~~~~~~~~~~~~~~~~~~~~~~~~~~~~~~~~~~~~~~~~~~~
Except that real estate is local.
Zillow had been predicting 20% price growth locally for the last three months, but now their latest forecasts have DROPPED significantly:
NW Carlsbad, 92008:
SE Carlsbad, 92009: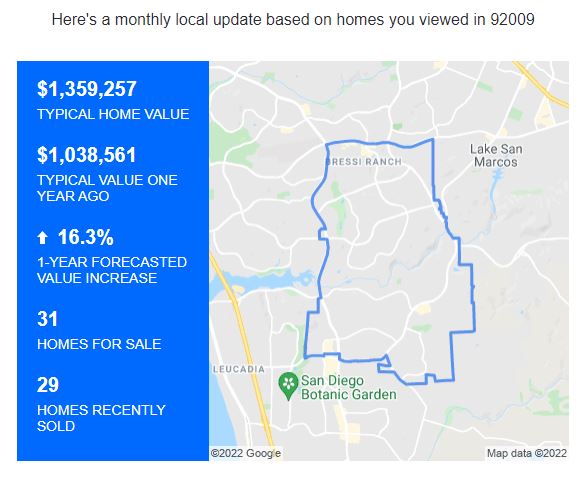 NE Carlsbad, 92010: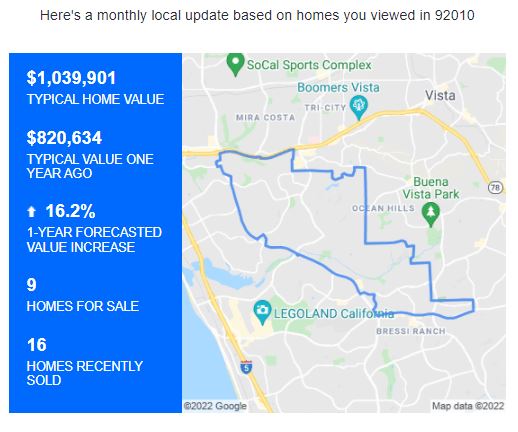 SW Carlsbad, 92011: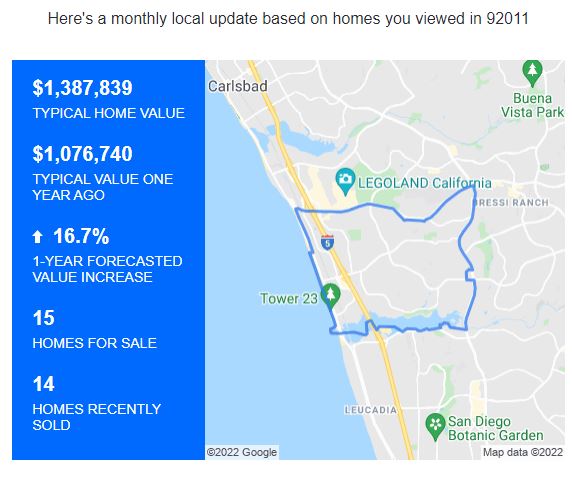 Carmel Valley, 92130: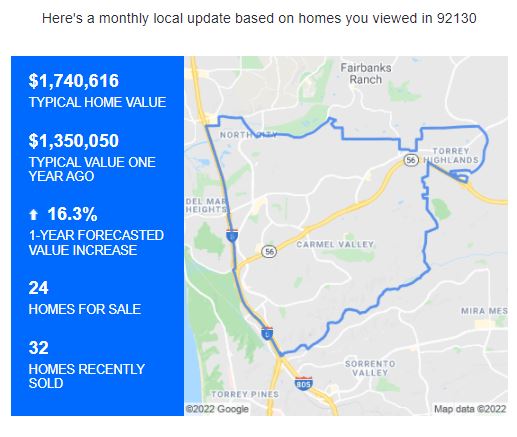 Encinitas, 92024: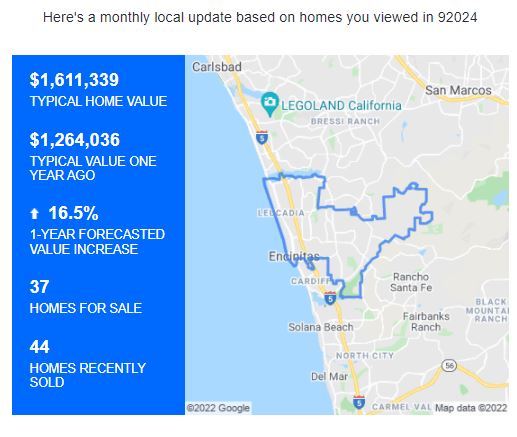 La Jolla, 92037: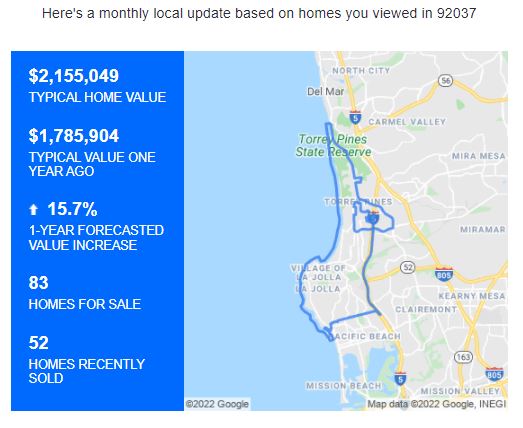 Rancho Santa Fe, 92067
Mission Hills, 92103: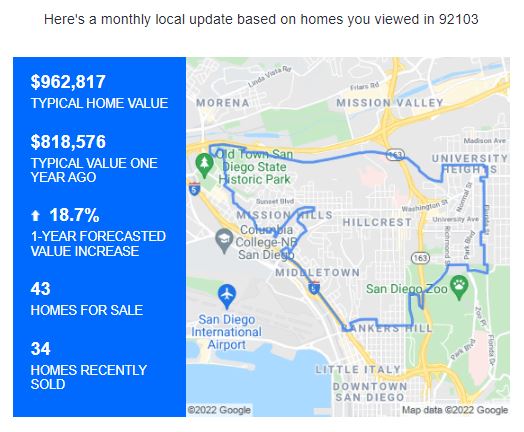 West Rancho Bernardo, 92127: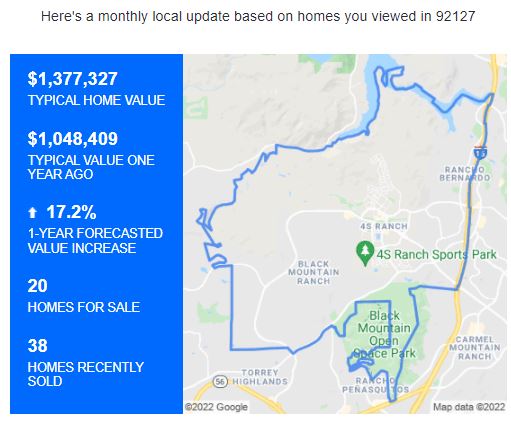 Their 15% to 18% is still pretty good though!