The year 2021 will be remembered as the year they tore down the Murph.
It opened in 1967 as San Diego Stadium, and then re-named Jack Murphy Stadium after the local sportswriter who helped build support for its construction. The surrounding area was fairly innocent at the time – for a short time in the 1980's, I lived where homes were built in the bottom right, and used to walk to Padres games: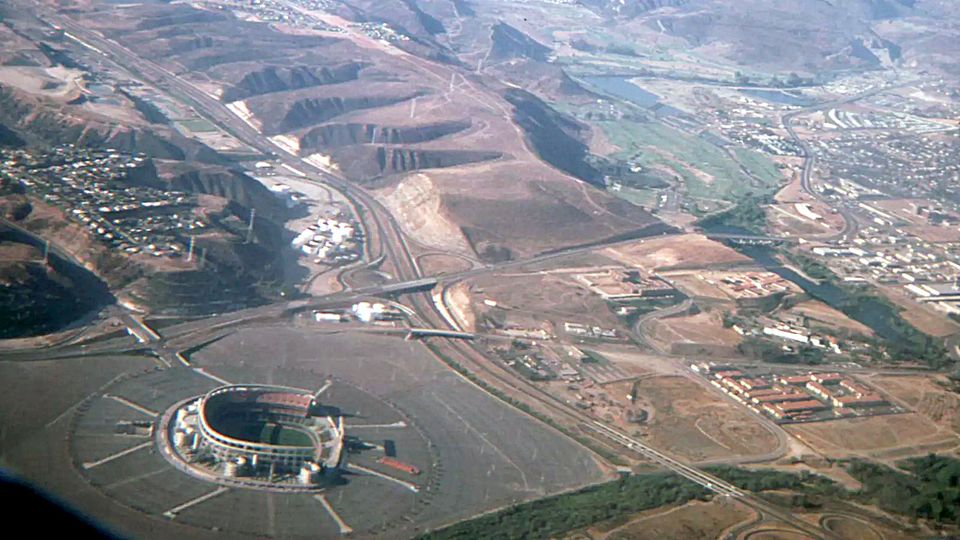 It was the only stadium ever to host both the Super Bowl and the World Series in the same year (1998), and it was one of three stadiums to host the World Series, the MLB All-Star Game, and the Super Bowl (along with the Metrodome in Minneapolis and Los Angeles Memorial Coliseum in Los Angeles).
This shot of the 1992 All-Star Game became one of the most iconic photos in local history, and ended up in the Baseball Hall of Fame:
The 2021 view from the same spot:
My favorite demo photograph – the scoreboard standing alone in an appropriately-unnamed stadium: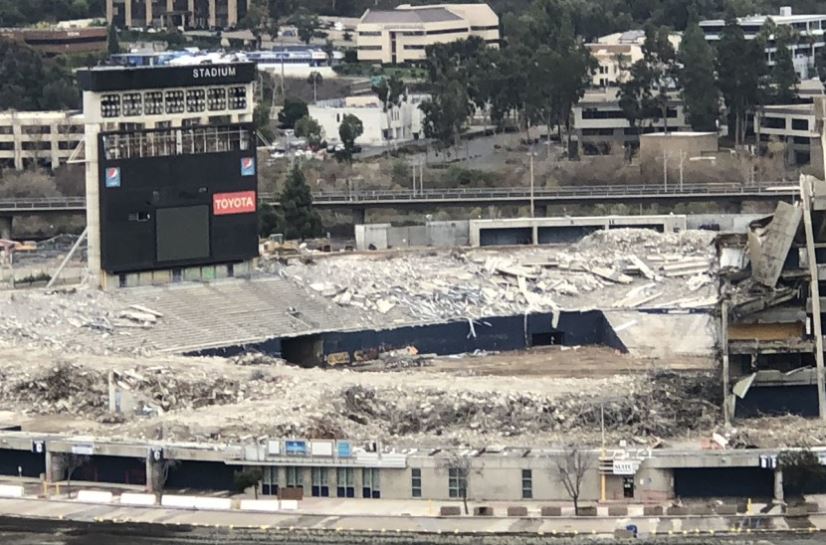 Here is epic drone footage of the final days:
The big-time concerts held at the Murph were legendary – we were there for the Eagles, and the last two: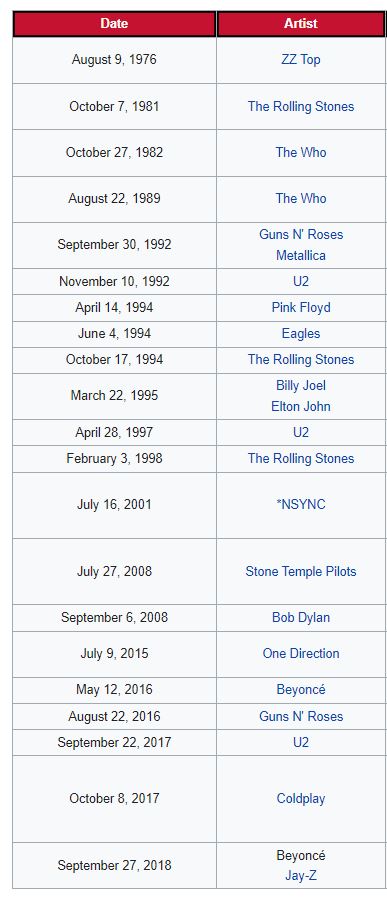 The stadium hosted the Chargers and Padres, Holiday and Poinsettia Bowl games, SDSU football, rugby, high-school football championships, soccer, motocross, car races, the Super Trucks, used-car sales, American Idol, Billy Graham, and the Boy Scouts for their annual Scout Fair!