Because I wanted to make the competitive bidding all about price, I was willing to live with the other terms in each buyer's offer.
The winners included a $50,000 good-faith deposit in their full-price offer – which was a little light.  Typically, the deposit is 3%, which would have been $101,850. But every buyer can blow out of escrow during their contingency period, regardless of their deposit amount, and once they do release all contingencies, they must be satisfied enough that they intend to close.
I'm not going to give them a reason to walk away from $50,000, so it would take a catastrophic event for them to cancel after releasing all contingencies.  Would they walk away from $50,000, but not $101,850?  It's possible, but if it's a catastrophic event, then the extra $50,000 probably wouldn't matter.
When you treat people right, they don't cancel.
~~~~~~~~~~~~~~~~~~~~~~~~~~~~~~~~~~
We spent the six weeks preparing the home to be spectacular, which included repairing the water leak that happened right as we got started. The master shower faucet leaked inside the wall, and it went straight down to the family room fireplace and TV niche. We had our mold remediation guy handle the re-construction, plus did a mold test that came back clear. Everything gets disclosed to the buyers, so you might as well do it right the first time.
The buyers reviewed the information, and were satisfied.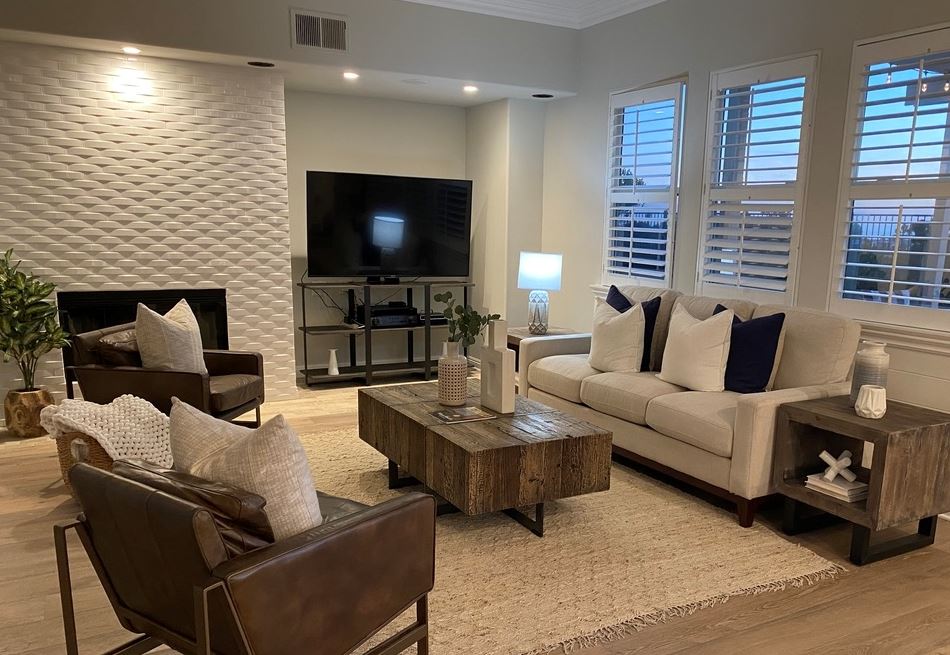 When you treat people right, they don't cancel.
~~~~~~~~~~~~~~~~~~~~~~~~~~~~~~~~~~~~~
The house is 18 years old.  When the seller bought it, the home inspection noted that the HVAC was nearing the end of its useful life, and that there were several fogged windows.  We expected that the home inspection by these buyers would reveal the same.
Buyer's remorse is real, and it gets magnified in a bidding war. When paying above the list price, it is natural for buyers to want to claw back some of it.  We expect it, and are prepared for it.
The previous seller gave us a credit for the fogged windows, so it was just a matter of getting them done, and we knew the approximate cost of a new furnace and air conditioner.
We discussed whether we should replace the HVAC and windows in advance, but decided against it – and left them for the buyers to claw-back instead.  Once requested, we were happy to oblige – unlike most agents who want to start World War 3 over every repair request.
When you treat people right, they don't cancel.
Get Good Help – Hire Jim the Realtor!