It's early, and the final September sales count will probably wind up around 260 or so, which was normal in the 2013-2017 era. However, the pricing is nuts!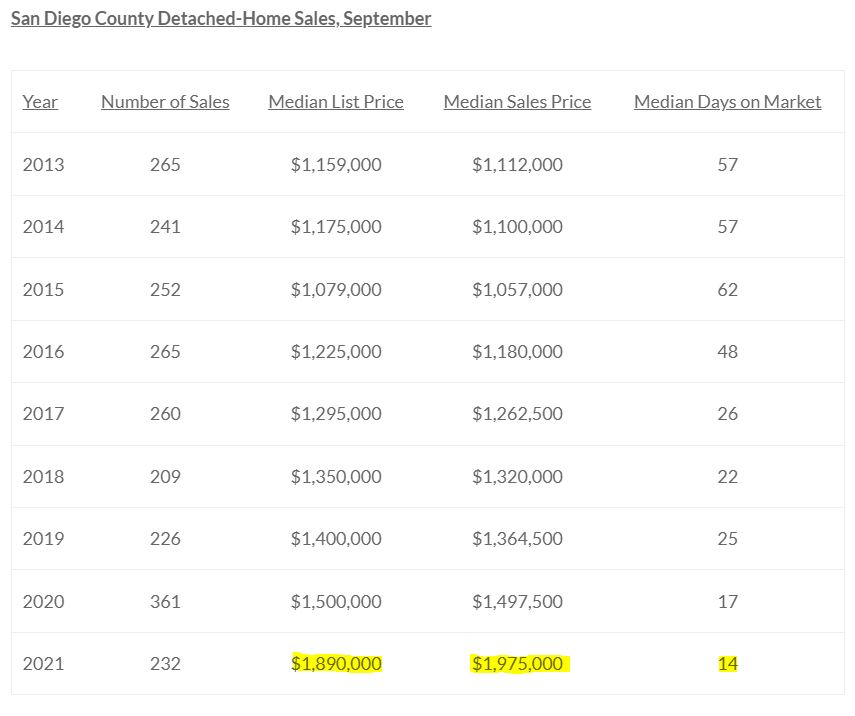 The median sales price is 4.5% higher than the median list price!
If there were more homes for sale, nobody would be talking about a cooldown!