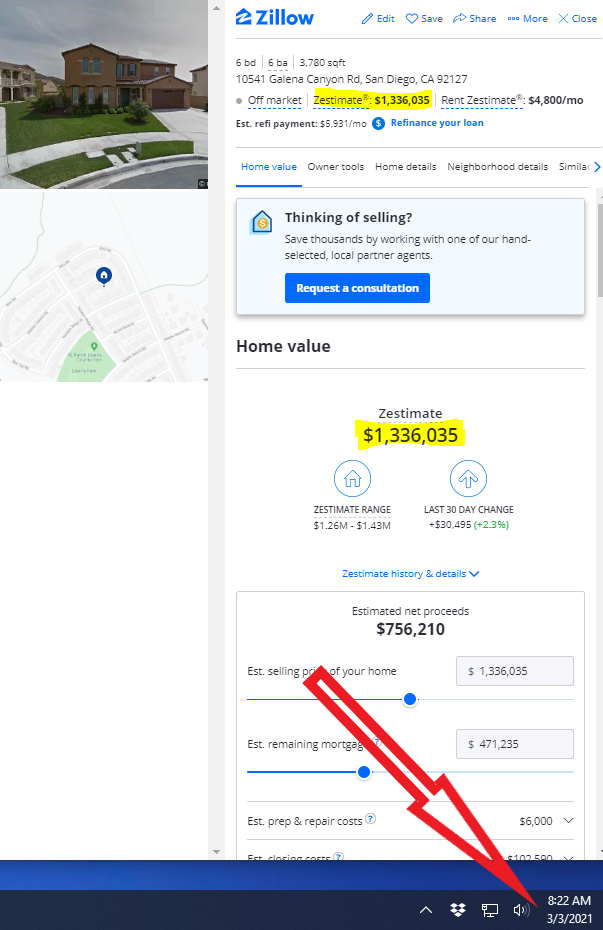 Today: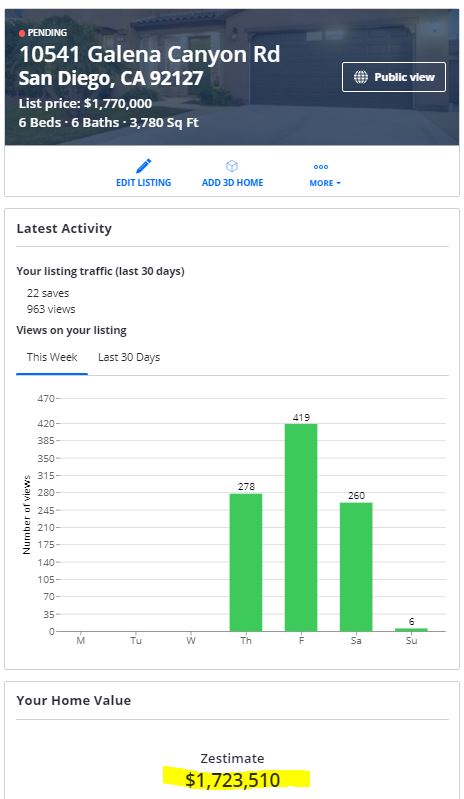 This isn't the type of environment that you should put much stock in your latest zestimate.
A month ago, on March 3rd, the zestimate was $1,336,035.
Today, on April 4th, it is $1,723,510.
Zillow wants you believe that their zestimates are within 1.9% of being right. But if you would have sold this home to them for the latest zestimate amount, you still would have left $100,000+ on the table.