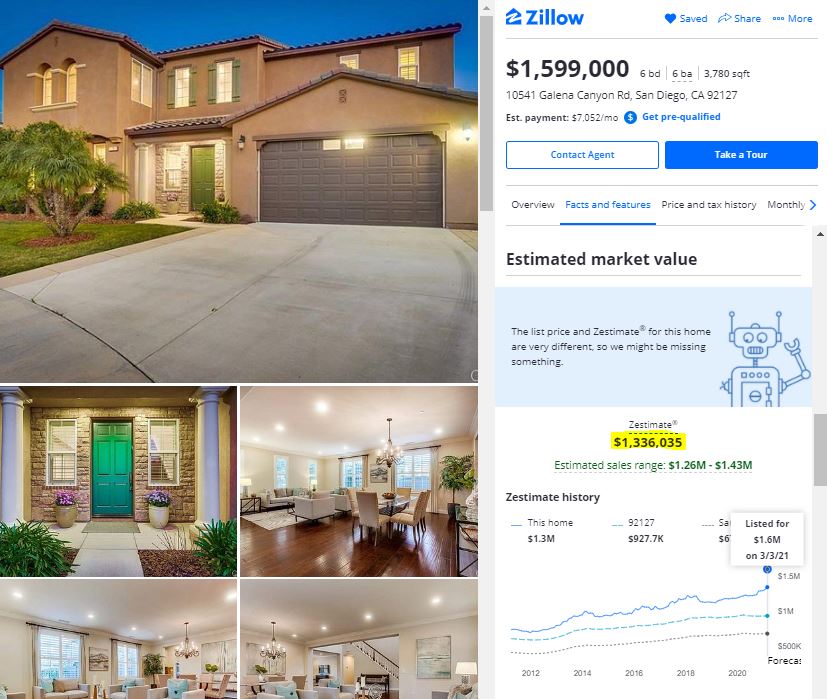 There are a few Zillow issues to unpack here, so let's start with them saying they are willing to buy your house for the amount of the zestimate – which is fine, if you don't care about cashing in on the actual value.
In their press release, the boss claims that the zestimate's nationwide median error rate for on-market homes of 1.9% which sounds simple enough – for years they have been adjusting their zestimate to the list price once a home goes on the market.
But once my new listing went on the market, they didn't adjust the zestimate upward.
Would you sell your house for $1,336,035, when Jim the Realtor says it worth $1,599,000?
Factor in that Zillow charges more than I do, and it would mean that hiring me to sell your house would net you about $300,000 more – and that's if we sell for the list price (it might go higher).
The big difference?
I don't spend $100 million per year in advertising – they will reach people that I don't reach.
Tell people to use me instead!
Link to my listing on Zillow