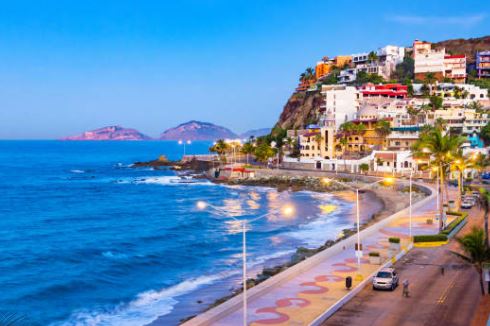 Are you thinking about moving, but after living in San Diego, you wonder about places like Austin where the high temperature today is predicted to be 28 degrees? How about Mexico? Here are some tips:
In 2006, after years of living paycheck to paycheck in Santa Cruz, California, I decided to move to Mexico. I was 50, and a prior vacation in the beautiful coastal town of Mazatlán had convinced me that an easier, happier and affordable lifestyle was possible.
Right now, it seems like many people are fantasizing or seriously thinking about moving out of the U.S., but are unsure of where to start. I thought I was well-prepared, but it was still a bumpy ride for a couple of years until I really felt settled. Today, I'm retired and living on just $1,000 per month.
Here are some tips I wish I'd known in the beginning:
1. Visit more than once, in different seasons
Once you've decided on a place, make an exploratory trip — and stay as long as you're able to. I took a one-month leave of absence from my job and rented a furnished apartment in Mazatlán to see what it was like to live in a neighborhood instead of a hotel in the tourist zone.
Why different seasons?
Because that beautiful beach town may become unbelievably hot and humid during the summer months; those cool mountain breezes might warrant space heaters and wool sweaters in January.
Listen to, but don't rely completely on, what other people say, no matter how reputable they seem. Only your experience can tell you exactly how you'll feel.
Read full article here:
Link to Article