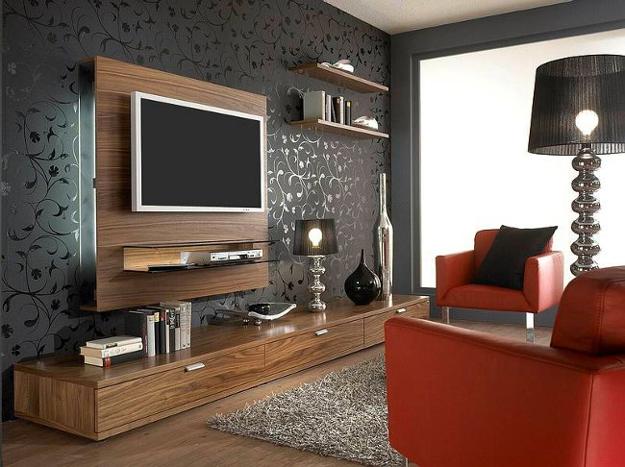 Watch your TV placement when staging a home. Real estate professionals faced with the issue are divided over where in the living room a TV should go—or even whether it belongs there at all.
Hayley Westoff, a Compass real estate professional, told Apartment Therapy that if the TV setup feels wrong, buyers could be turned off by the space. After all, buyers want to visualize themselves living inside a home, and watching TV is a big part of many people's lives.
On the other hand, Allison Chiaramonte, a Warburg Realty agent in New York, doesn't see the presence of a TV as a critical matter when staging a space. A TV shouldn't be the focus, she says.
"While some think keeping a television in the living room at an open house is crucial, others say it takes away from the taste of the home," Antonia DeBianchi writes on Apartment Therapy. "It's a problem that sellers don't seem to talk about, and its solution isn't the clearest, either."
When a room is awkwardly laid out, it could add to the challenges. For example, above a fireplace is a common spot for TVs, but if a mantle is too high or the fireplace is on the diagonal, its placement could feel unrealistic or awkward.
"Rearranging the furniture, and putting either a TV or mirror where the TV would go … really helps the buyer visualize what that setup would look like," Westoff told Apartment Therapy.
Also, if the TV is outdated, many real estate pros suggest removing it. "If you have a really old, thick, crazy TV, it definitely makes people wonder why it's not upgraded and wonder what else in the house might not be upgraded," Chiaramonte told Apartment Therapy.
The best compromise: Have the TV blend in. If it's mounted in a cabinet, close the cabinet if you can. If sellers have a giant TV, try to tone it down by tuning it to soundless images showing nature or peaceful scenery so it shows more as art.
Link to Realtor Magazine