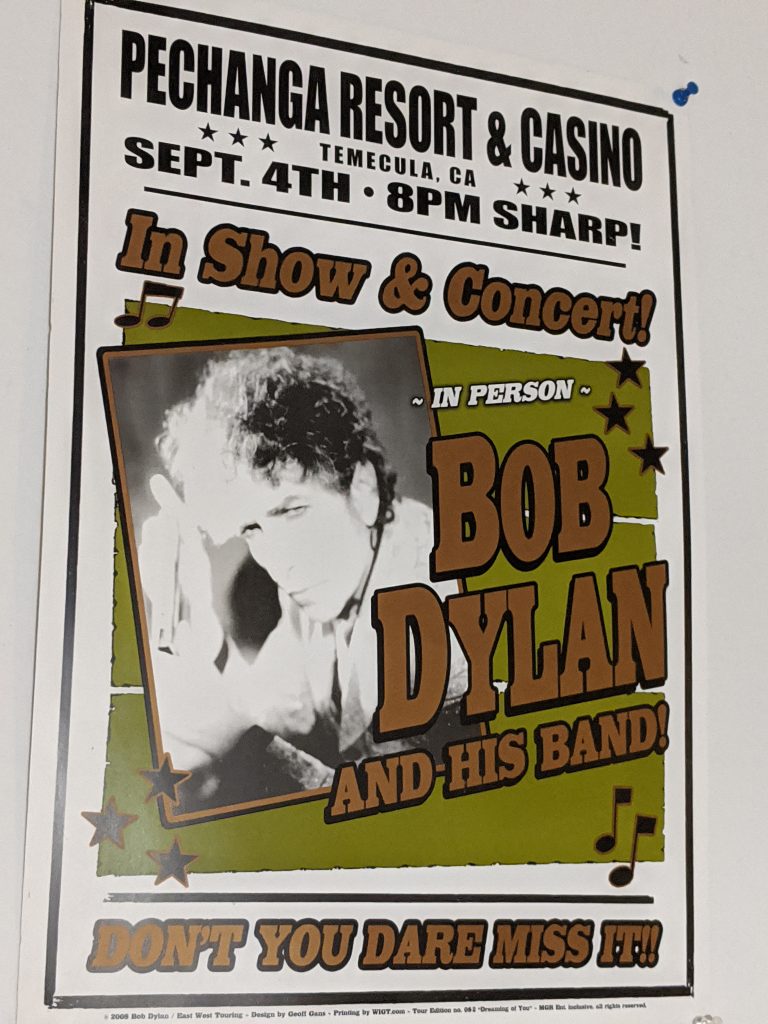 I wasn't much of a Dylan fan until I saw him live.  I got to see him play at Pechanga (in 2008), at Humphrey's in 2016, and at Harrah's in 2017. Zimmy is known for having great players in his band, and the shows were fantastic – though they are strict about no photos or video taken.  His guards wanted to throw me out!
As a result, there aren't many youtubes of Dylan live!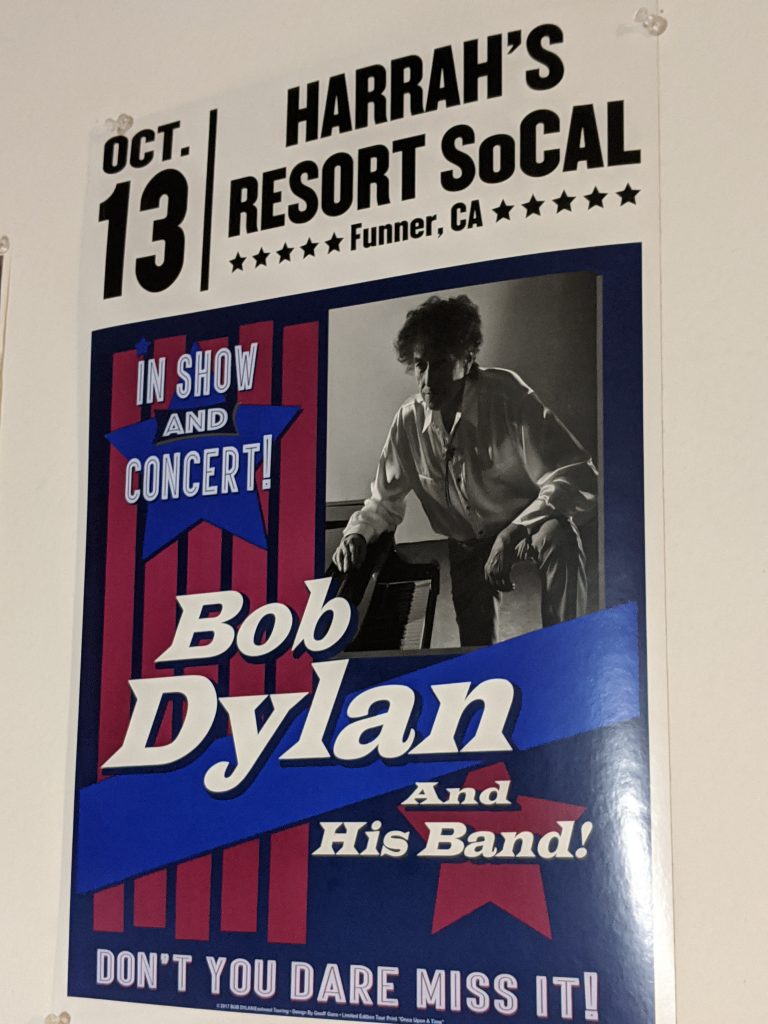 I have four more favorite concerts of the decade, and only two more Wednesdays!