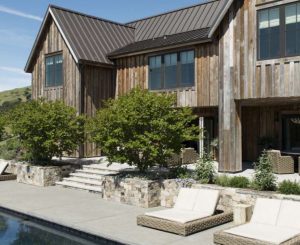 An article about Compass agents who used a new off-market service called Aalto to sell a special house.  Ethics and fiduciary duties are getting shrugged off, and instead the off-market sale has become the sexy option.
Hat tip to recently-married Susie for sending this in – congratulations to you and Mr. Right!
https://www.sfgate.com/ontheblock/article/Restoration-Hardware-San-Anselmo-house-real-estate-14468117.php
An excerpt:
Because of the length of the renovation and the fact that there's nothing else like it in their Sleepy Hollow neighborhood, Hansmeyer and her husband were loathe to put the home on the Multiple Listing Service (MLS). People were already fascinated with the property and she didn't want a bunch of neighbors nosing around her home.
"We wanted the right people to know about it but we didn't even want our neighbors to know it was for sale," she said. "We didn't want to be 'those people' that everyone was talking about, especially because it was going to be at a price point that hadn't really been seen in that area before."
At first, her realtors Laura Reinertsen and Kristin Sennett took the home on as a traditional "pocket" listing, talking to other agents in her network to see if they might have a buyer for the turnkey property.
"Every fixture and finish was custom made to her specifications and she is very particular about lines and design," Reinertsen recalled. "Light fixtures lined up exactly with the line between the refrigerator and freezer. And everything was like that. It was perfection and we had to find somebody who would pay for perfection in an area where people wouldn't ordinarily pay for that."
The typical home in the neighborhood sells for about $700 a square foot. Hansmeyer was looking for more than double that amount. So her agents suggested Aalto, a new "private listing" service just for Marin County (it recently expanded to San Francisco as well) that splits the difference between the privacy of a traditional pocket listing and the mass exposure of the MLS.
It immediately made sense to Hansmeyer and her husband. "We both come from a retail background and understand the way people buy," she said. "We felt like the ability to visit a website just made sense to us. It'll get in front of the right people."
Only buyers working with an agent can see the homes on Aalto, and even then the exact locations are cloaked so that only qualified, interested parties can tour the home. Sellers can only use Aalto if they have signed a listing agreement with an agent, and they must agree to sell if a buyer is willing to meet their requested price.
These prices may be higher, but because multiple offers are much less common on Aalto, buyers have the certainty of knowing that the listing price is the real price. There's no need to play the underpricing to get multiple offers game because the whole point of Aalto is that you only need one buyer. Owners who wouldn't even have listed their homes otherwise use Aalto "just want to see if that buyer is out there that might be willing to pay a price that other people can't understand," Reinertsen said.
The service went live in early 2019 and was quickly adopted by top-tier agents. Reinertsen and her team sold over $30 million in homes on Aalto so far this year, more than half their overall total. She believes the move has happened quickly because the market was hungry for just this kind of middle ground. "Before that people would ask, 'What do you have off market?' But there really wasn't a vehicle to sustain that marketplace. We could say, 'We have this in our pocket.' But there wasn't the exposure to keep it top of mind," she said. "Aalto just keeps the information out there and circulating."
And that's important when homeowners are asking for prices even higher than their already expensive counterparts. These homes often take longer to sell and their owners tend to value getting their price and maintaining their privacy over a quick sale, Reinertsen explained. "Our clients are private people and I think a lot of them have been through the MLS system before. They know if they go that route every single neighbor is going to come through that home. Every single friend of the neighbor is going to come through that home. And that makes people uncomfortable," she said. "And I think that they also believe, because our market is so hot, that if their home doesn't sell on the MLS after 10 days on the market, they're not going to get their number."
The number Hansmeyer had in mind was $6.5 million. She and her realtor knew it was worth it, and they were willing to wait. "She was confident in her craftsmanship and we were confident in her ability so we knew the buyer would appear," Reinertsen said. "It just needed to be out there."
After several months, a buyer who Reinertsen called "perfectly matched" for the property appeared. It sold for $6,262,000 in April. Had the home been in Ross or Kentfield, she said, it could have sold for over $10 million.