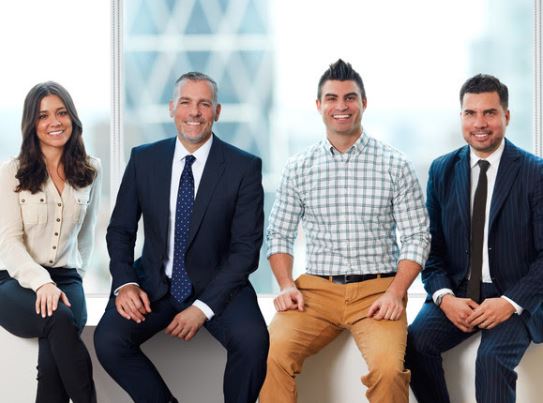 Kayla was in town last week for her sister's college graduation.  We didn't get a chance to put it on video, but we did discuss what it's like to sell homes in Manhattan!
Her team has several listings, and she does open houses regularly.  The format there is quite different – they only do open house for an hour, and don't use any signs, so the only people who come are those who see the advertising.
But it works – she has sold two homes to buyers who came to the open house, and bought it!
The negotiation process is unbelievable though.  In California she got used to making written offers on our standard forms that have a three-day expiration date built into the boilerplate.
But in New York City, they negotiate verbally, which leaves it wide open for the listing agent to take days or longer to respond.  It might be worth waiting to see if there were other offers if it's a new listing, but I wouldn't want to frustrate a ready, willing, and able buyer in a shaky market.
Once they come to an agreement between buyer and seller, they memorialize it by email.  Then the lawyers go to work, and 2-4 weeks later they finally deliver contracts for signature.  It seems like an environment ripe for shenanigans, because nothing is signed until then.
There is one other head-shaker.
They don't do dual agency.  Instead, when she brings the buyer for one of their own listings, they sign a form saying that they are unrepresented – no agency!  I would imagine that there still has to be some assistance provided to get the deal closed, but technically their lawyer is the only one that is on their side officially.
I asked her about the Compass broker who said on camera that the home values in Manhattan have dropped 10% in the last year, and she said it's probably true on the higher end, but entry level (under a million) is still hot.  Here's an example – she sold this home while she was here, and got within 3% of list:
https://www.corcoran.com/nyc-real-estate/for-sale/midtown-east/330-east-49th-street-apt-14c/5748871
Because a 1br/1ba, 759sf home with a HOA fee of $1,335/mo that's priced at $899,000 is out of reach for many, the rental market is hot too.  Kayla has helped a couple of people from San Diego find a good rental!
If you, or someone you know is thinking of moving to the Big Apple, contact her – she'd love to help bubbleinfo readers!