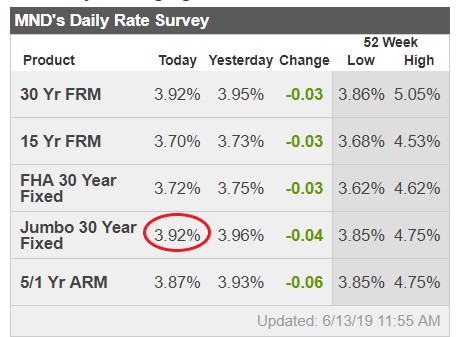 The market usually feels some impact this time of year from the graduation season, and it's understandable. People who have kids, or anybody who is related to people with kids in eighth grade, twelfth grade or seniors in college will be distracted for a few days.  And if you count those graduating from pre-school too, then about 24% of the population (4/17) will have a graduation ceremony get in the way of homes selling.
Realtors are in that group too, so there are fewer agents on the ground working those sales.
But it should also mean the next few weeks will be fruitful with rates back in the 3s, and if the Fed lowers next week (unlikely but possible), we could have one heck of a summer!