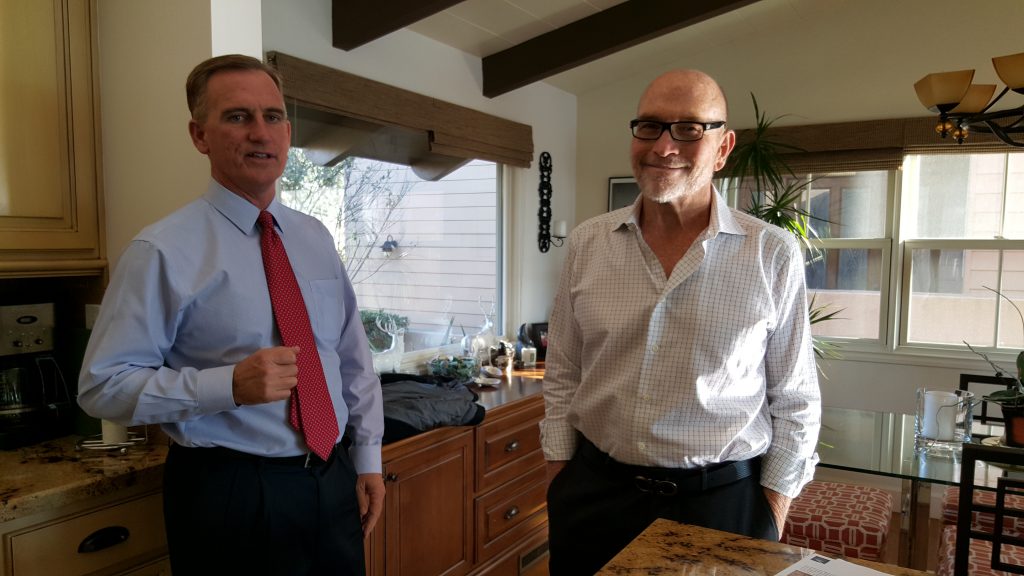 It's hard to believe that it's already been two years since we lost Doug.  My favorite video:
The video of him playing the cello:
Link to Doug and his Cello
Click here for his obit:
Douglas Everett Harwood
July 14, 1949 – June 9, 2017
Rancho Santa Fe / Coastal / Encinitas
Douglas Everett Harwood was born on July 14, 1949 in Arcadia, CA. One of three children born to Ruth (Duffy) and Everett Niles Harwood, Doug was raised in Arcadia, spent 2 of his high school years at the Army Navy academy in Carlsbad and then graduated from Arcadia High School. He went on to get his undergraduate degree at USC. Doug graduated Summa Cum Laude.
Truly an icon, Doug was known and admired by his peers for his intellect, warm heart and kind disposition, along with his willingness to help others. Doug started his real estate career working for a childhood friend from Arcadia, Judi Stubbs, at Dave Stubbs Real Estate in Solana Beach. He then went on to open his own brokerage, The Harwood Company in Leucadia, where his career thrived.
In the latter years of his career, he and Orva Harwood headed a highly successful group of realtors under the Harwood Group at Coldwell Banker Residential Brokerage in Rancho Santa Fe. Doug was a pillar in the North County coastal residential real estate community for over 40 years and ranked every year as one of the top brokers nationally. Known to represent some of the coast's most exclusive real estate, Doug was also an advocate for those less fortunate. He spearheaded and helped to enforce initiatives for affordable housing in the coastal communities. He was personally engaged in advocating for state housing laws that benefited low-income housing/residents.
Doug had many interests and enjoyed life to the fullest, but work was his first love. Incredibly intelligent and charismatic, he was an encyclopedia of knowledge in all aspects of residential real estate and land use. He was known as the "go to" broker by many realtors when they needed guidance on a complex transaction. Doug gave freely of his time and knowledge to those who sought him without condition or payment, even when they were his competitors.
An avid art lover, photographer, painter and illustrator, Doug would "doodle" or paint daily. After painting vignettes or faces from photographs that he'd taken, he would often then mail them to his friends with a quick line or two recounting their meeting together. He enjoyed the sea, surfing, paddling and sailing, and took his son Russell on many trips to Catalina with family friends. He loved music and dancing. He enjoyed his Bible study group and prayed daily. He bought courses on DVD pertaining to physics and science, and loved discussing those topics with clients/friends in that industry.
After being diagnosed with prostate cancer in 2010, Doug died peacefully at his home in San Diego on June 9, 2017, from complications from bone cancer. He had his son Russell and partner Shannon Hagan by his side. Doug was 67 years old.
He is pre-deceased by his son, Everett Harwood; mother and father; half-sister, Larain. Survived by his son Russell Harwood; and brother, William Harwood.  Services will be held to honor Doug's life on July 10, 2017, at 10 am, at the Village Church located at 6225 Paseo Delicias, Rancho Santa Fe, CA.
Donations in lieu of flowers can be made to one of Doug's favorite charities, Just In Time For Foster Youth, at www.jitfosteryouth.org.
The full compliment of my blog posts with Doug can be seen here: