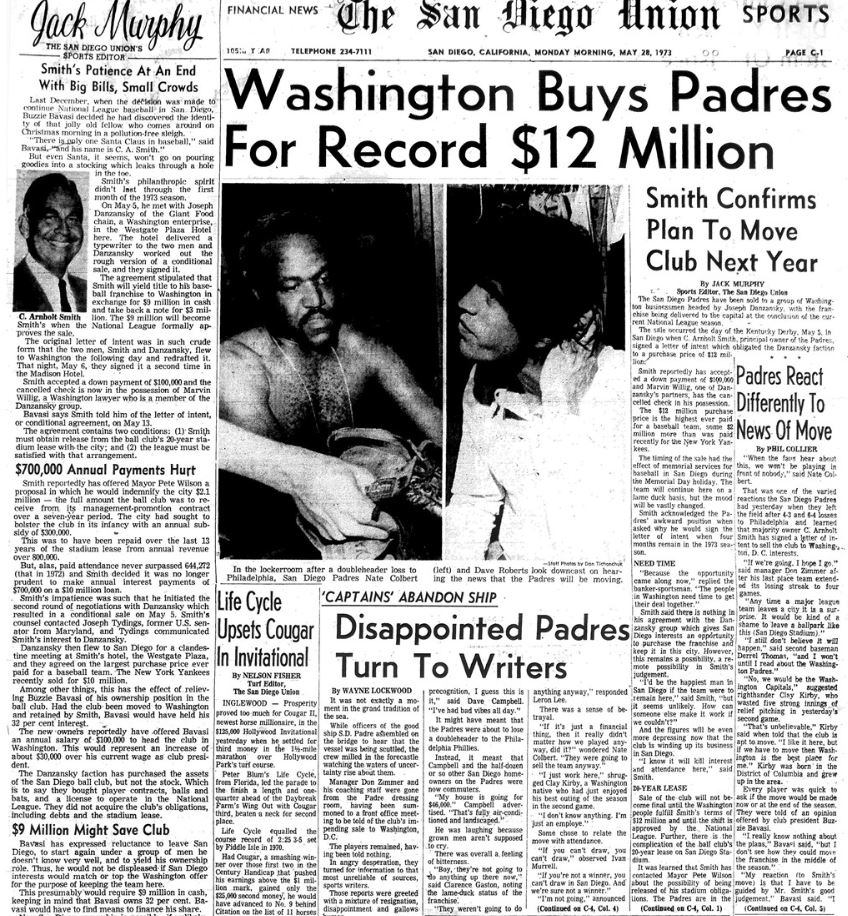 Since the Padres signed a player for $300 million recently, it's interesting to note that on this day in 1973 they were sold for $12 million, which would have been a record-high price for a MLB franchise!
But the city wouldn't let the Padres out of the remaining 15 years on their lease, so the buyer cancelled.
The Padres owner, the notorious C. Arnholt Smith, did sell the team to Ray Kroc – and the rest is history.
Link to SDUT