I've been saying that single agency is coming, where buyers don't get any representation and are left to figure out pesky details like proper home valuations and investigations on their own.
Redfin has been the leader in dumbing down the business.  It's insulting that they pay trainees $50 to open a door for showings, but aren't capable of offering any advice while on site – the time when buyers need it the most.  Buyers should be insulted – you are contemplating a major purchase of your lifetime during Housing Bubble 2 which could change your life forever (good or bad), and this is all the help they offer?
It's bad enough that Redfin is constantly pushing lies and deceit ("We sell for $2,800 more on average compared to other brokerages.").  But their latest pitch exposes who they really are – a transaction conveyor belt: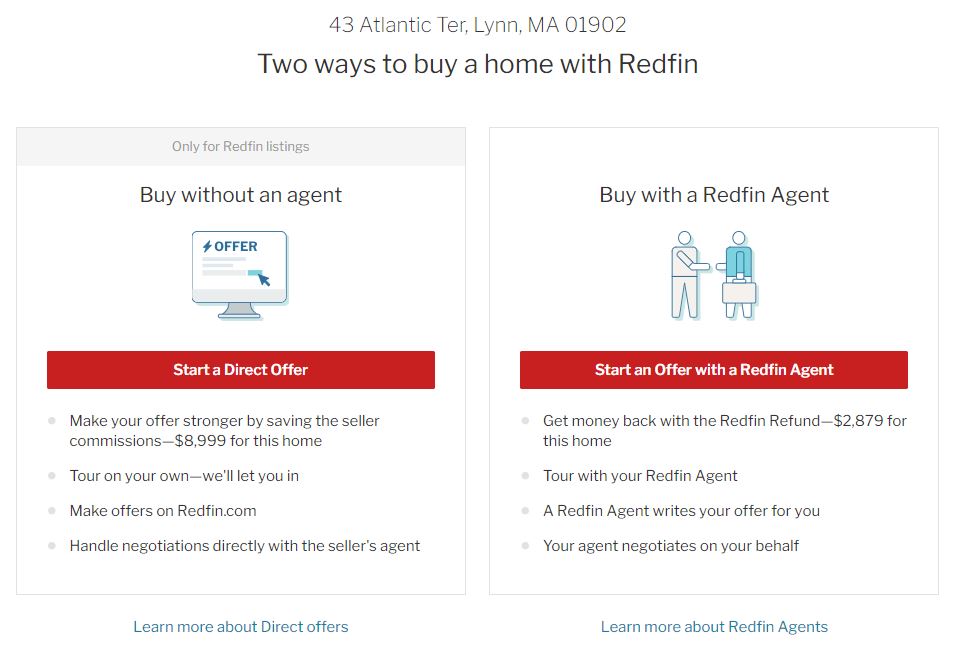 I haven't seen their Direct Offers package in California yet – this house is in the MA.
But it's probably coming our way.
What this means:
Redfin, a real estate brokerage, is pushing the home buyer to not use an agent.
Sure, they advertise their assistance too, but THEY LEAD WITH THE COST SAVINGS OF NOT USING AN AGENT, then make it sound like the rest of the process is about the same – and very simple and easy: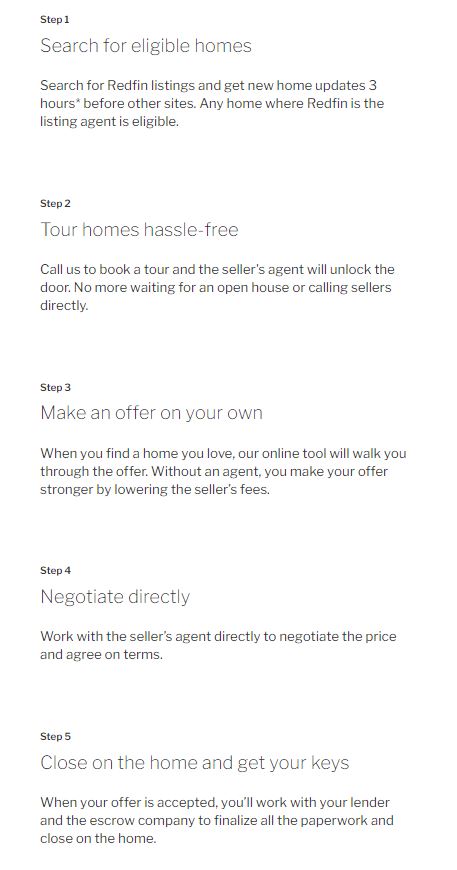 Isn't every buyer going to start clicking ahead to save $6,120?
The way they advertise it, wouldn't you be stupid not to?

Let's cover what it really is.
Redfin is admitting that the value of their agent's help probably isn't worth the $6,120, and you'd be better off doing it yourself.
Redfin staying out of the messy negotiations phase, and letting the buyers and sellers battle it out – which keeps Redfin paperwork-pushing business only.
I've called it single agency, but it's really ends up being no agency.
Without any other brokers stepping up to the microphone to properly educate consumers on the pitfalls of the do-it-yourself  realty, Redfin will likely get away with it.