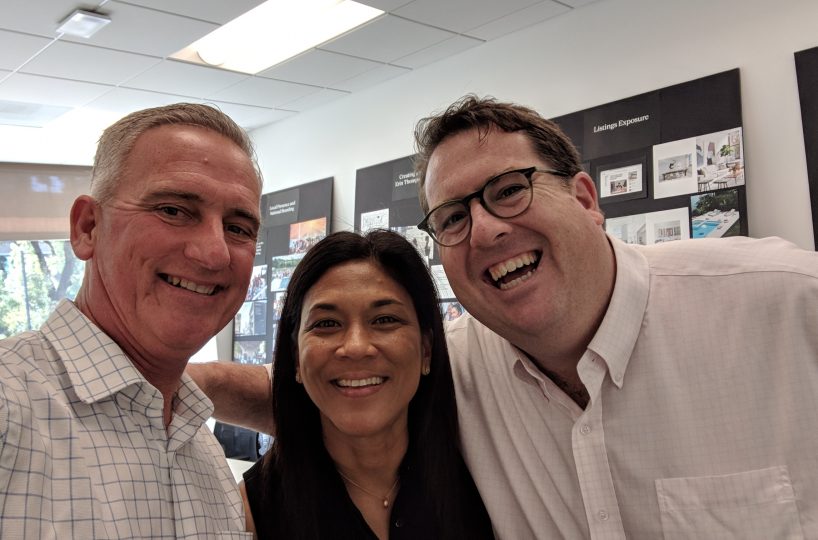 Yesterday, we met briefly with Peter Jonas, president of the west region of Compass.  He likes to reach out to agents to stay in touch with what's happening on the ground, which is commendable.
We talked about the criticism received about the story that implied Compass doesn't have a clear strategy for turning a profit, but the specific question was regarding the ancillary services of escrow, title, and mortgage, not the company in general.
https://therealdeal.com/2019/04/23/compass-doesnt-know-how-it-will-turn-a-profit/
He said that once Compass has reached 20% market share in the 20 largest markets, then they will put more focus on the next step in building the platform.  While there has been a few escrow companies acquired that were owned by brokerages that joined Compass, there hasn't been any  other effort to build the ancillary-services division yet – but it's coming.
We also discussed the I-News report that said Compass was going to implement 70/30 commission splits – which are the norm in New York City, according to Kayla.  Peter confirmed that there are no plans to do that here. He said, "If we did, we wouldn't have a brokerage!", to which I agreed.
We marveled at the incredible growth of the local team.
Compass hired the first local agent in January, 2018.
I was #160 when we came on board in July.
Today there are 498 realtors and assistants at Compass San Diego. We also have 62 local Compass employees to support us.
I think we all can agree that changes are coming to the industry.  The agents who expect to be around a while are figuring it out – you'll need to be on the right team, just to survive.
The agent-population growth suggests that Compass is one of the best choices!