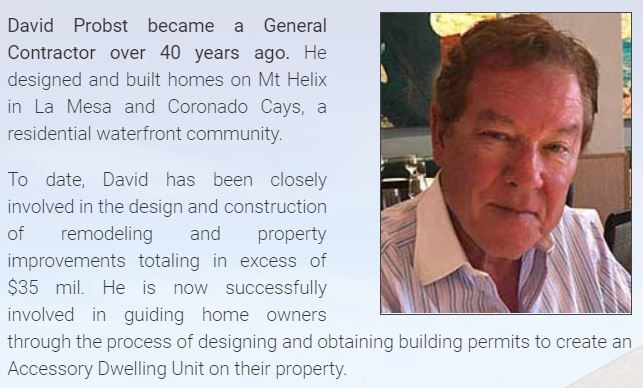 Remember when I mentioned the Carlsbad homeowner who told me that his plans for an ADU had gone six months without approval at the City?  Didn't it make you think, "There has to be a better way"?
For those who are interested in pursuing an accessory dwelling unit for their property and want assistance, consider the service that Dave Probst offers.
Whether it's a property you already own, or one you might buy, Dave will prepare a report for $655 that will include a preliminary plan and estimate of building costs.  For an additional fee, he can also deal with the city on your behalf, and, in most cases, he can get you ready for permits within 60 days.
I haven't seen him in action myself, but other realtors around town have spoken of him highly.  He has a seminar scheduled at 4:00pm on May 11th at the Lexus Center in Escondido, and you can find more information at his website: