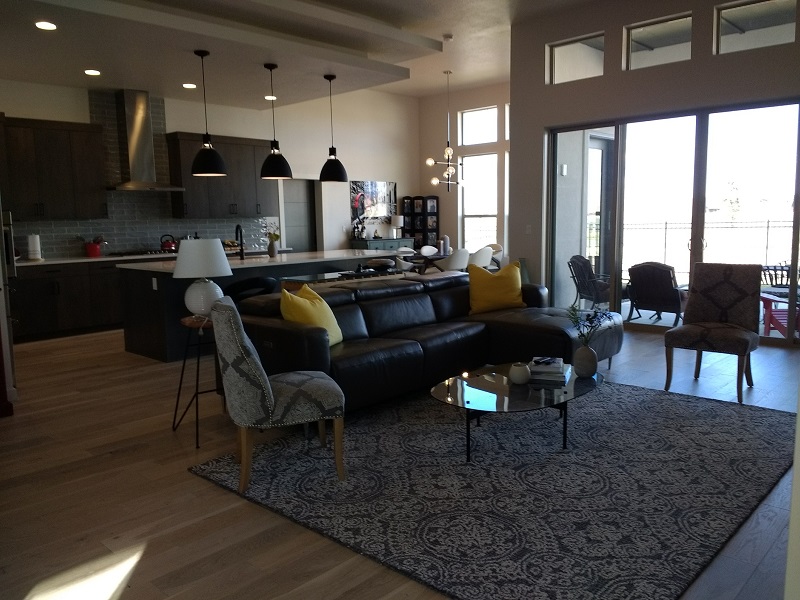 We had that story about the open-concept (great rooms) going away, due to them being too noisy and less private.
But Susie disagreed, and sent in a couple of photos of her new 2,321sf house in Boise, Idaho that cost $491,000 (for those who might be thinking of moving).
I will never go back to walls to divide my living room, kitchen and dining room.  And the more windows, the better – Our new home has 40 windows, and still attains a HERS rating of 70 energy efficiency.
The builder also surprised her with this tiled feature wall: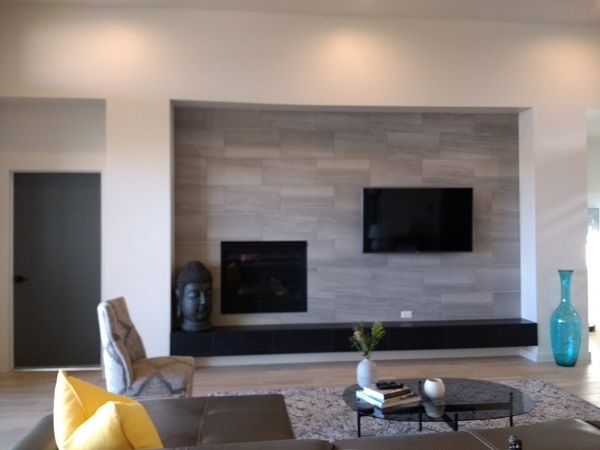 This was her previous house – Boise might be worth a look!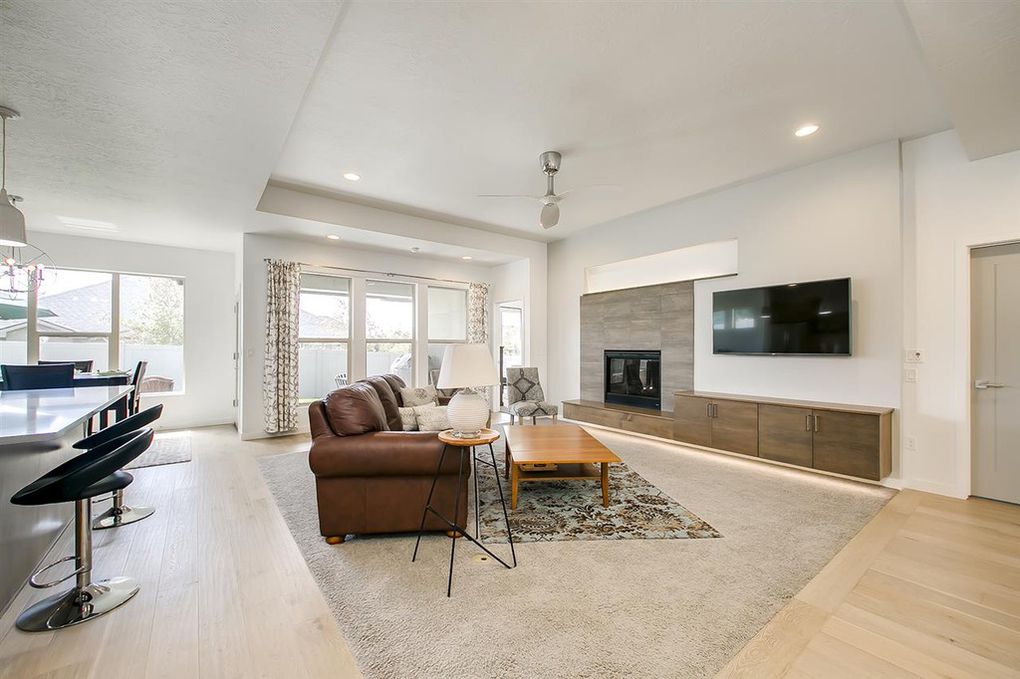 Builders didn't get the memo about great rooms not being as popular either.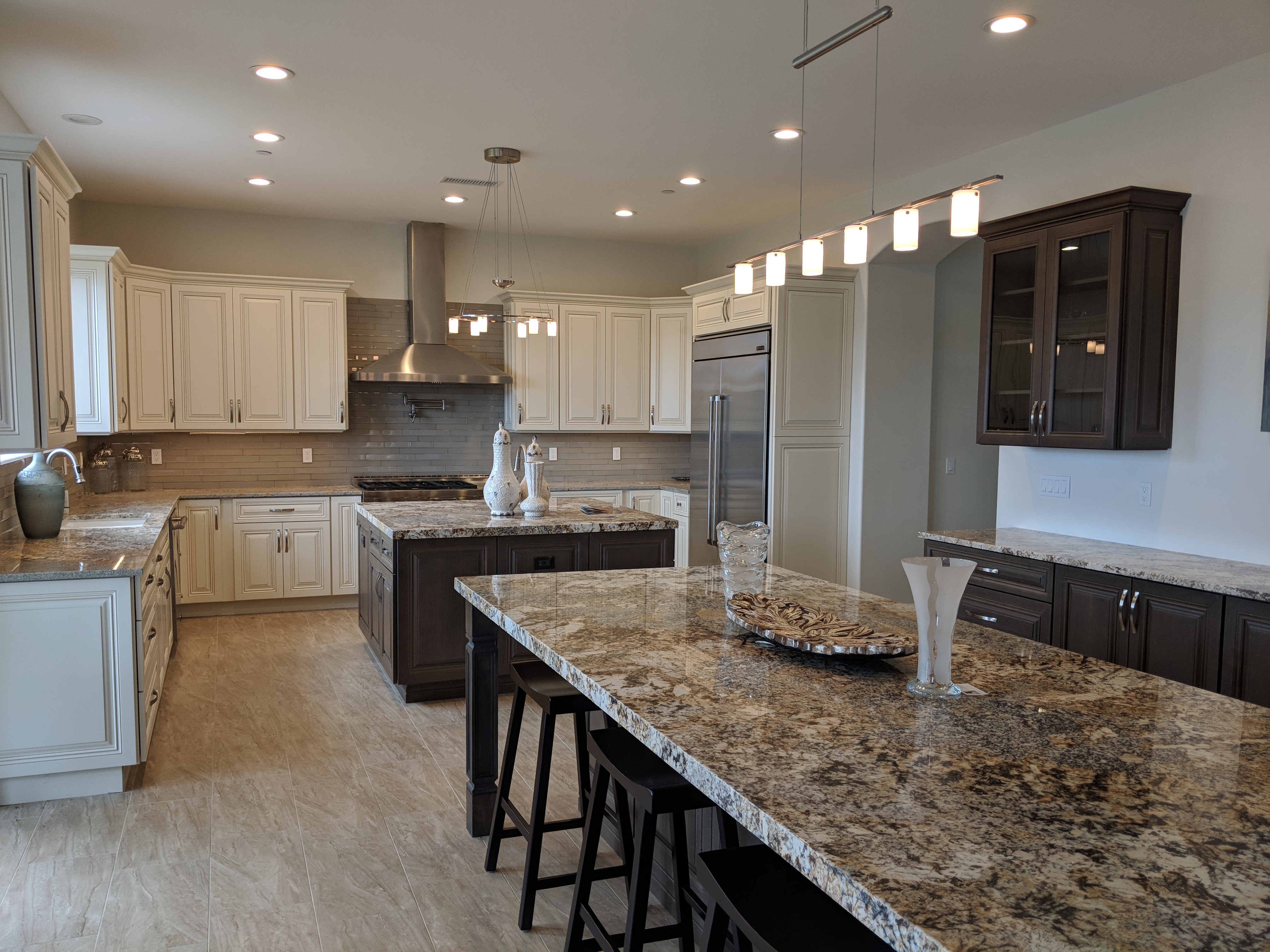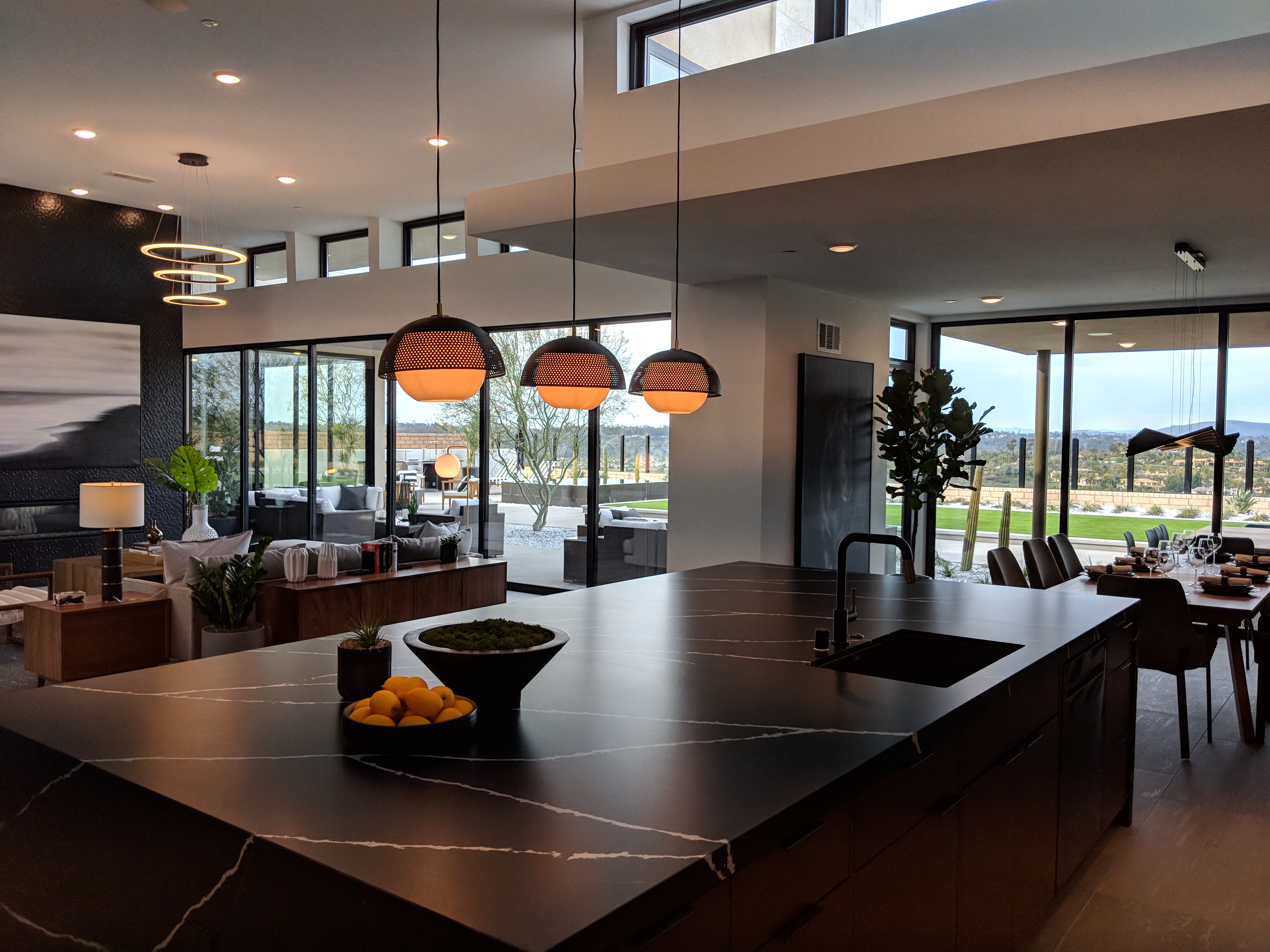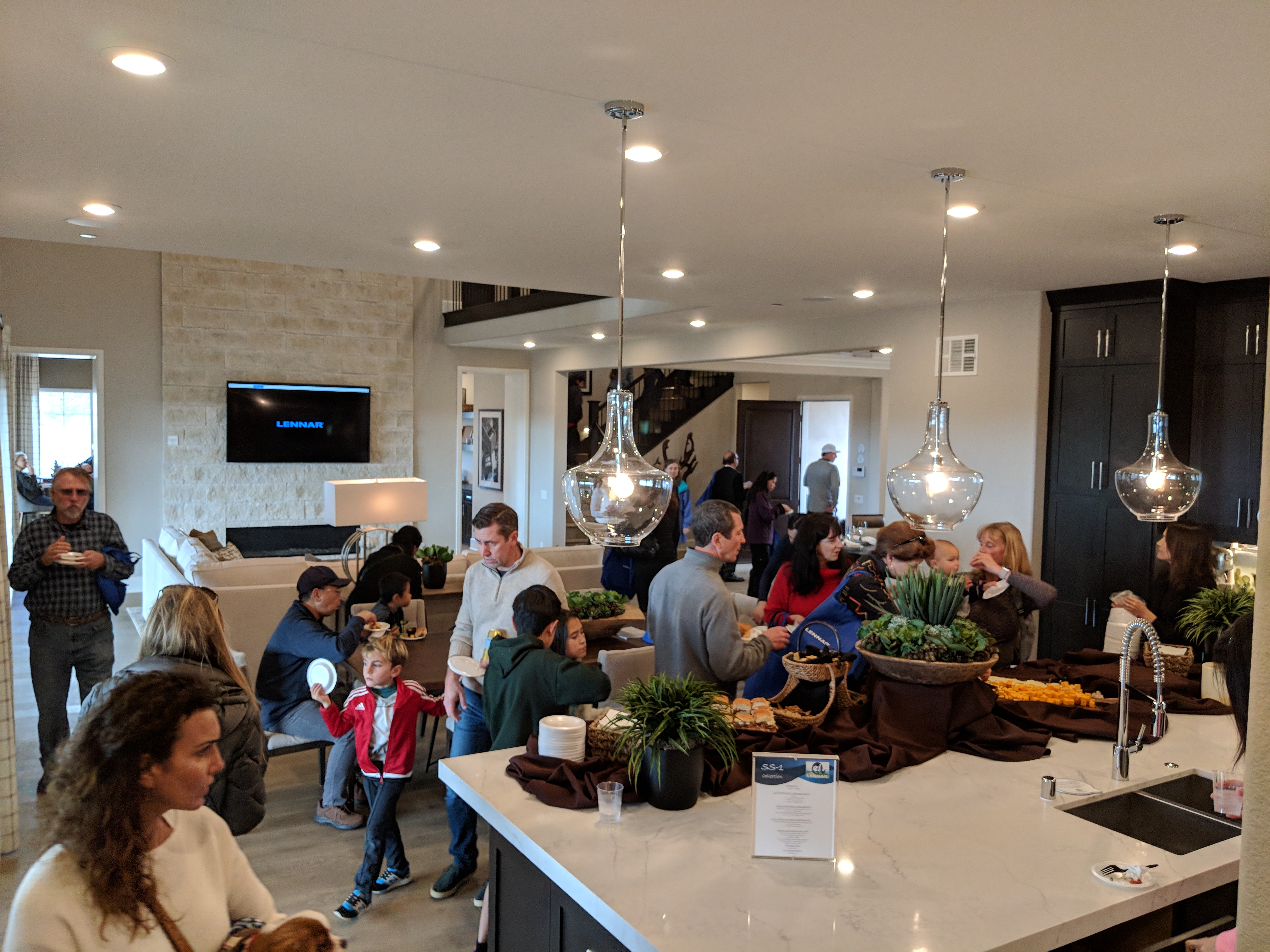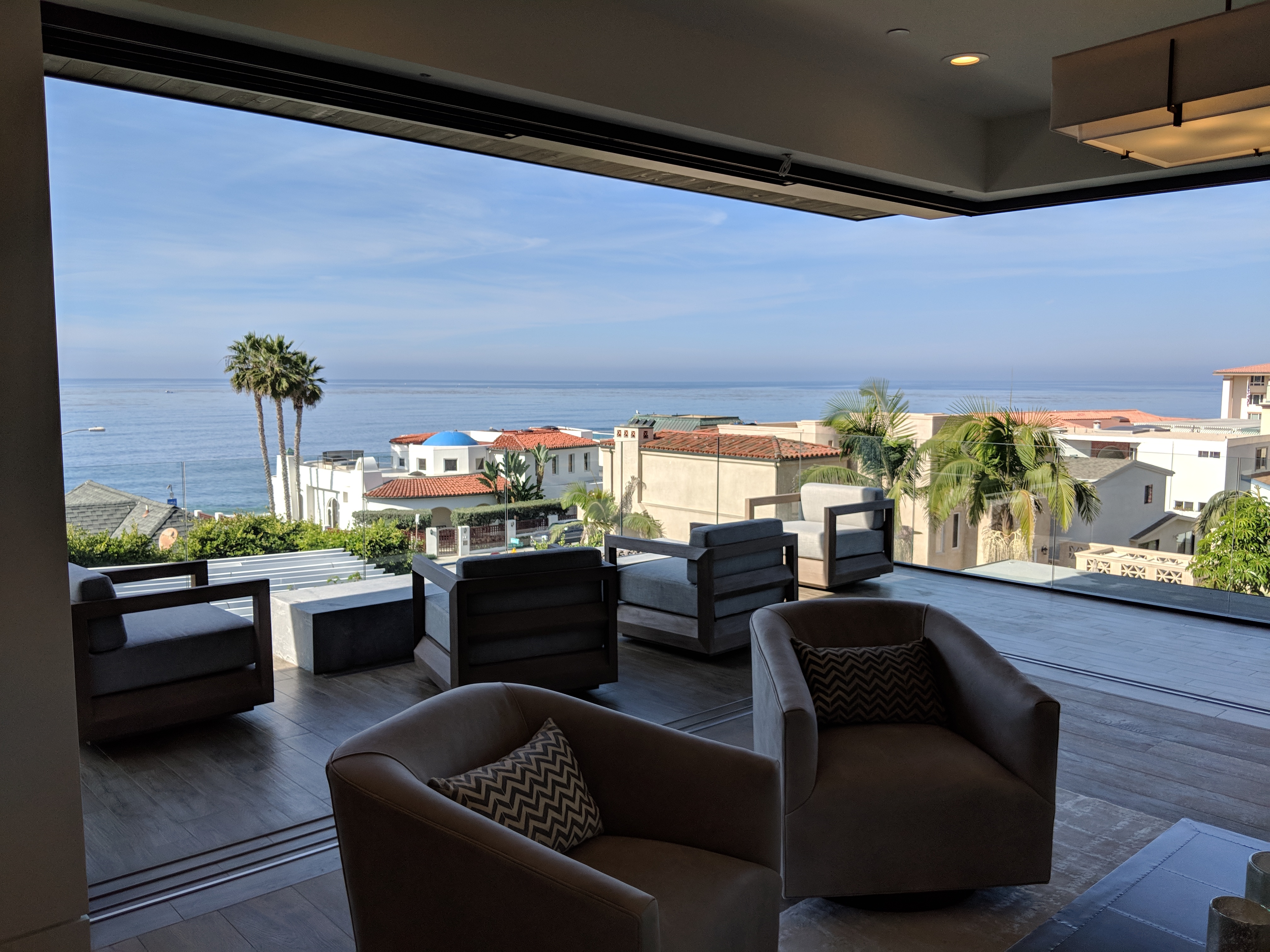 I think we can expect the great-room trend to stick around a while longer!