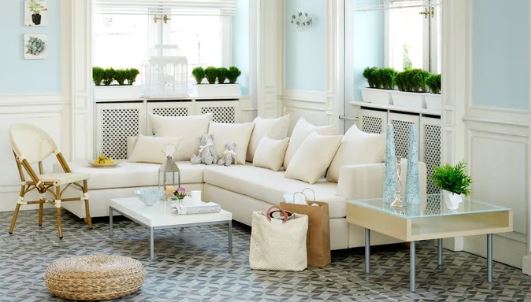 Home sellers have a lot to worry about: Will anyone want to buy their property for its full asking price? How long will it take to find a buyer? Is it really worth the expense and trouble of staging a home to boost its desirability with buyers?
"Heck yes" is the answer to that last question, according to an overwhelming number of buyer's agents polled for a recent National Association of Realtors® report. About 40% of the agents surveyed said that staging had an impact on most buyers, while 52% said it affected at least some of the folks interested in the abode.
"Buyers' expectations have changed and risen. They want to see the types of homes they see on TV in person," says Jessica Lautz, NAR's vice president of research.
Styling a dwelling with some well-placed furniture makes it easier for buyers to imagine the home as their own, according to 83% of the buyer's agents surveyed. And home shoppers are more likely to visit a property in person if they liked what they saw in photos online.
Link to Full Article