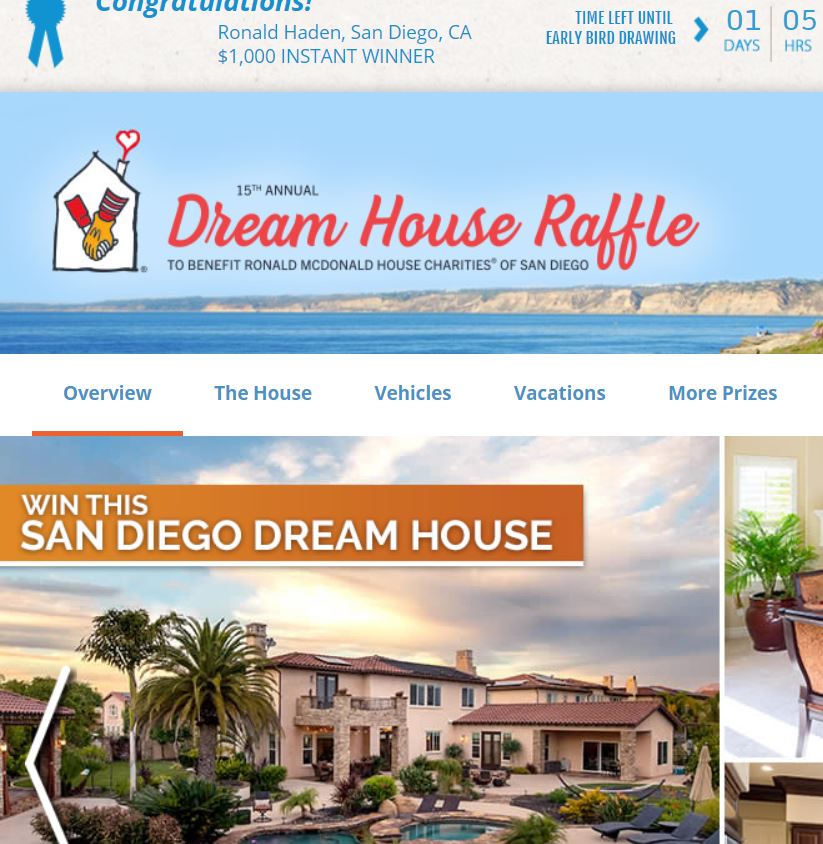 Another dream-house raffle is winding down – before you spend $150 on a ticket, read last year's story from the UT – an excerpt:
Ronald McDonald House Charities of San Diego has used consultant Neal Martin Zeavy to run its dream-house raffle at least since 2008. In the decade that he has run the event, the fundraiser has never sold enough tickets to result in a house giveaway.
Zeavy was paid $525,000 by the San Diego charity last year, according to the nonprofit's tax returns. For context, Charles Day — the San Diego charity's president and CEO — received $224,985, the tax records show.  Zeavy has helped run dream-house raffles for at least five other nonprofits.
Link