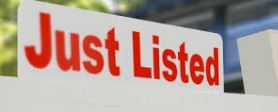 February might be the worst month of the year for buyers to get a deal.  Sellers are bursting with optimism as the selling season gets rolling, and they hope that young couple with 2.2 kids are right around the corner.
But how many new listings are there?
We've had 74 NSDCC listings here in the first week of February.  Thirty-three of them, or 45%, were on the market previously (last six months).
Most buyers aren't fooled because the real estate portals show the listing history, and they want to hold the cumulative days on market against the seller – and hope these are the listings where they might get a deal.
But once a seller gets more showings as the season develops, they think it's going to be different now – and they forget about any previous market time.
With almost half of the listings being re-treads from 2018, don't be surprised if we get off to a slower start.  Unless buyers don't notice? Or don't care?