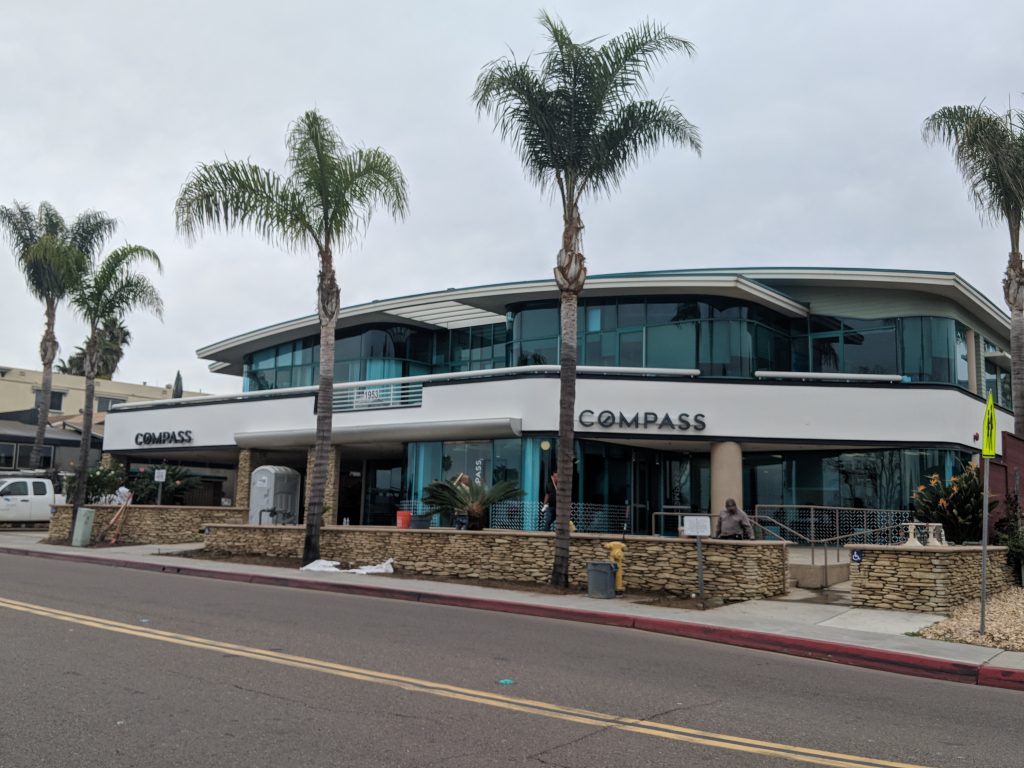 Today we attended the soft opening of the new Compass office at 1953 San Elijo Ave., Suite 101 in Cardiff By-the-Sea (next door to Cicciotti's).  More than 100 Compass agents will occupy both floors eventually (63 now).
Other offices being built include a 22,000sf, ground-level office in One Paseo in Carmel Valley, which will be the central hub for San Diego.  Compass will be the exclusive residential real estate office in One Paseo, and have the valet parking right in front, along with 100 parking spaces.
The downtown Encinitas office on Coast Highway 101 will probably be the next to open early next year, plus there is another 11,000sf office being built out at the Equinox center in La Costa, which will be the new HQ for the Klinge Realty Group.
Compass started in San Diego in January, and we joined in July when there was 160 agents.  By the end of this week, there will be 320 Compass realtors in the San Diego area!
Wow!