There hasn't been much concern around San Diego about the ibuyers because they have been cutting their teeth in the lower-priced and more homogenized housing markets, where valuations are easier.
Hat tip to the reader who sent this in though – Offerpad did purchase a Talmadge home in December. They took title as Offerpad, and they used their regular Gilbert, AZ address too: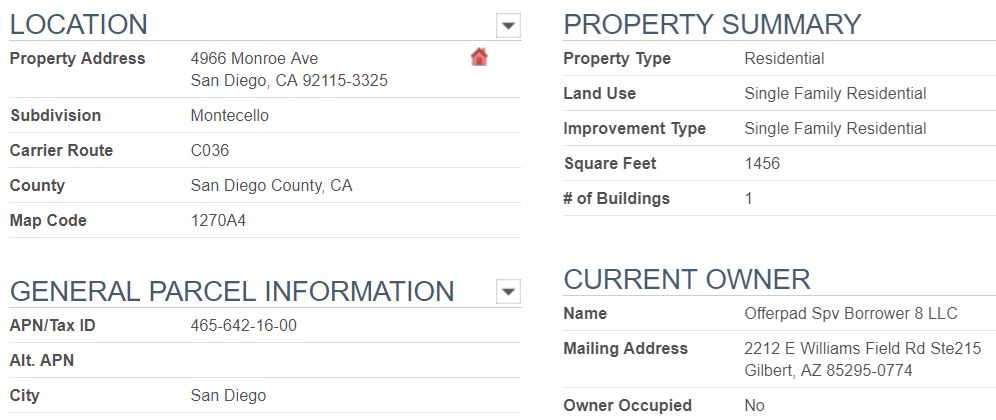 Link to Zillow listing
They paid $564,000, and tried all year to do better: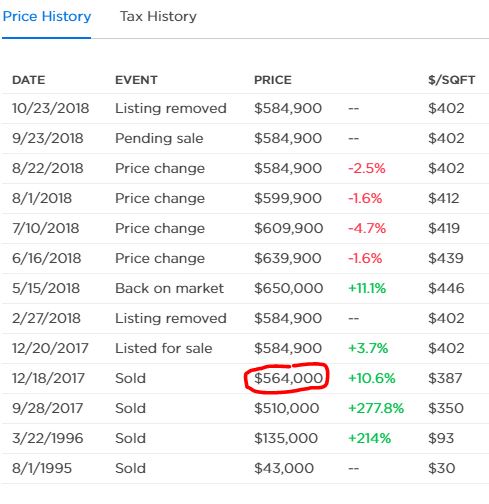 But the market didn't come their way, and they ended up selling for less: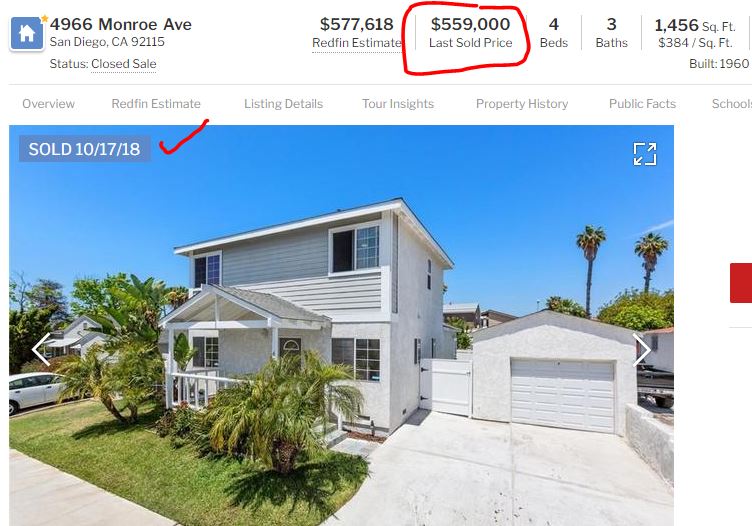 Even if they get a discounted commission (two different agents were involved, and the buyer's agent got 2.5%), losing money on flips has to get old quickly!
A softer market should cause more of these guys to 'self-sideline'.