No offers yet on my one-story trophy property, but the more I spend time there and talk to potential buyers, the more confident I get.  We knew it was a specialty product from the beginning, so we will be patient.
Are we getting the numbers?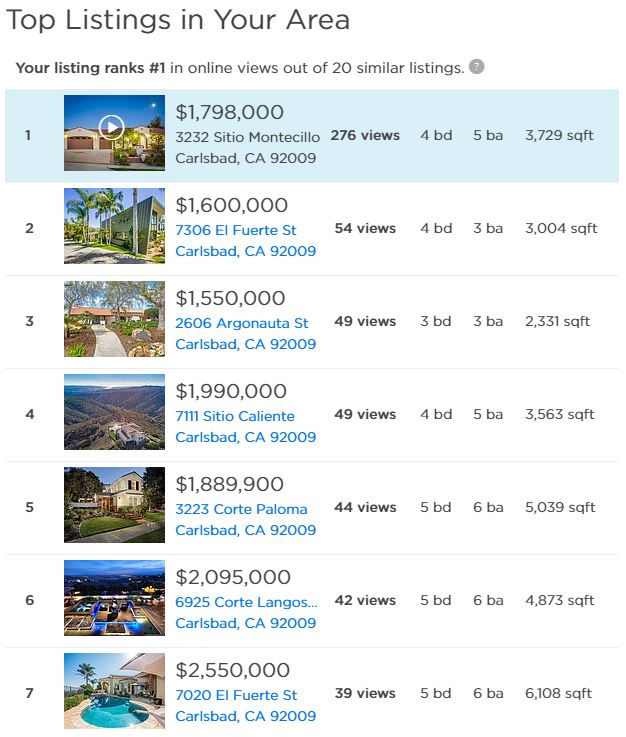 The 276 views in the first 36 hours is pretty impressive, especially when we don't know for sure if the clickers knew it was a single-level home.  Love that four out of the six competitors are priced higher!
The Facebook ad was more specific, because I boosted the blog post which showed it was a luxury one-story.  I limited the audience to people who were 45-64 years old, and the 398 clicks is the most I've ever had in a day and a half: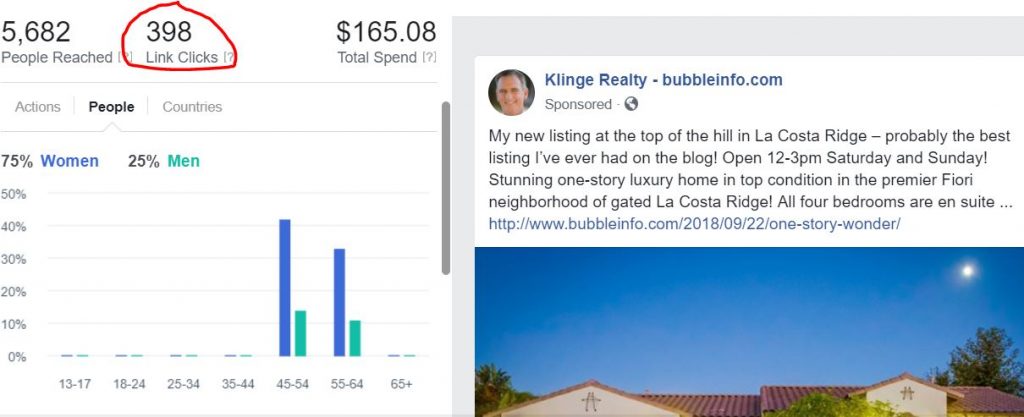 The market may feel more sluggish, but it appears that buyers are engaged – they're just doing their shopping from the couch!  It will take a compelling reason for them to check 'em out in person.  And women rule the world!