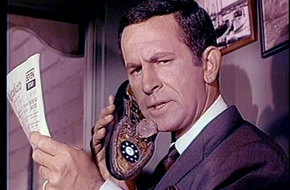 Opendoor, the ibuyer who purchases your home for cash and closes escrow at your leisure (as long as you don't mind paying their 6% to 13% fees plus home repairs) has made a deal to acquire a discount brokerage:
Opendoor announced Tuesday morning that it has acquired Open Listings, a real estate site that offers homebuyers a 50% refund on the fees their real estate agent would have received.
With the acquisition, Opendoor will now be able to buy a home directly from a seller, then help that seller find a new home (whether it's a newly built home or an existing one), offer them a mortgage, and close on the sales through its own title operations.
Basically, buyers who use Open Listings find, tour, and buy homes through the platform. Real estate agents only come into the process when it's time to make an offer on the home.
They are building a platform similar to the Red team's, and both are weak in the beginning – they both offer inexperienced agents or no help at all at the initial showing of the home.  These guys expect you to go to the listing agent's open house, and then make an offer with their online agent.
I believe that every buyer should receive professional advice from their agent while at the property – and reflect those details into the offer price.  Otherwise, you pay too much!
The online agents haven't seen the house in person, and can't offer the same expertise.  Besides, if you are an online agent, you just want to hurry up and write the offer and expect any defects to come out during the home inspection.  The buyers end up basing their entire investigation on a $500 guy who has no fiduciary duty to them and whose job is limited to the moving parts of the house.
But let's say you can live with that.
These types of disrupter platforms are entirely dependent upon all agents sharing their listings on the MLS.  But as the major brokerages continue to input their listings on their company website first (Redfin's publicly-stated policy), the MLS will soon become a relic, and the marketplace of last resort.
All of the market conditions are pushing in this direction.  We are transitioning from the Wild, Wild West to Full-Tilt Chaos!
Get Good Help!