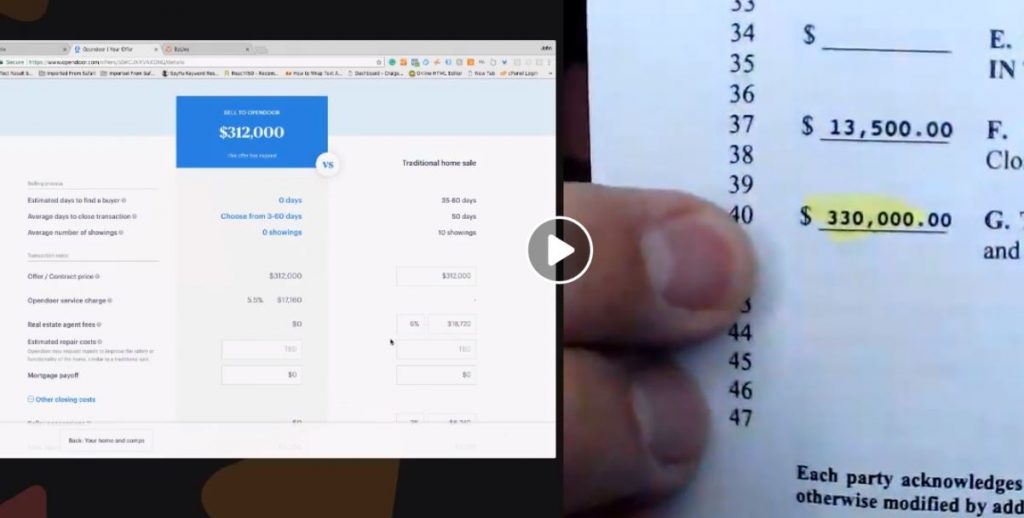 In the video below, a Las Vegas realtor compares an actual offer from Opendoor to what happened when he put the home on the open market.
But it's the deceit that is note-worthy.
The first number supplied by Opendoor was the average market time, which they said was 75 days for the zip code.  But the actual MLS data showed 22 days, and then the agent sold this house the first day on the market.
Opendoor also packed an extra 2% in costs for seller concessions when selling with a realtor, which is untrue.  Buyers don't ask for concessions in our pricer market, let alone in Las Vegas when houses are selling over list price.
No surprise that flippers use the lowest comps they can find – that's expected.  But they also stack enough other false evidence that, in the end, is what sways the seller to go that route.
Opendoor's final estimate twisted the numbers to show that the seller would make $11,000 more money by selling to Opendoor, rather than listing with an agent.  But the client actually cleared $15,416 more with a realtor!
Flippers have no obligation to tell you the truth – they say whatever they want. Get a second opinion!  If timing is an issue (quick closings are one of the big benefits they push) – then I will give you a quote today, and get you into escrow as fast as you need.
Link to video: