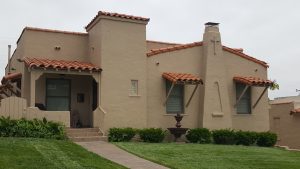 The total number of pendings dropped again this week, which makes the plunge now -11% over the last 14 days.  Hopefully it's a result of escrows closing, but NSDCC sales between June 1-15 was down 5% compared to last year.
I said in the last video that we should see a surge of activity over the next few weeks as the selling season winds down, but it looks like it will be a long cold winter after that.
For those who detest my incessant ranting about the business, you're in luck today because George got me going early this morning. Scroll down to the comment section two posts down, or click HERE.
The UNDER-$1,000,000 Market:
| | | | | |
| --- | --- | --- | --- | --- |
| Date | NSDCC Active Listings | Avg. LP/sf | Avg. DOM | # of Pendings |
| Jan 1 | 36 | $477/sf | 51 | 58 |
| Jan 8 | 35 | $479/sf | 42 | 56 |
| Jan 15 | 39 | $469/sf | 37 | 53 |
| Jan 22 | 37 | $453/sf | 42 | 62 |
| Jan 29 | 38 | $459/sf | 35 | 64 |
| Feb 5 | 41 | $463/sf | 26 | 69 |
| Feb 12 | 39 | $461/sf | 20 | 73 |
| Feb 19 | 42 | $456/sf | 20 | 72 |
| Feb 26 | 53 | $451/sf | 20 | 81 |
| Mar 5 | 47 | $457/sf | 24 | 79 |
| Mar 12 | 60 | $434/sf | 19 | 87 |
| Mar 19 | 67 | $478/sf | 21 | 81 |
| Mar 26 | 61 | $477/sf | 23 | 86 |
| Apr 2 | 50 | $464/sf | 24 | 95 |
| Apr 9 | 56 | $471/sf | 23 | 93 |
| Apr 16 | 61 | $464/sf | 24 | 93 |
| Apr 23 | 59 | $459/sf | 25 | 96 |
| Apr 30 | 61 | $466/sf | 27 | 95 |
| May 7 | 67 | $472/sf | 20 | 89 |
| May 14 | 66 | $480/sf | 21 | 95 |
| May 21 | 81 | $474/sf | 21 | 85 |
| May 28 | 83 | $438/sf | 24 | 91 |
| Jun 4 | 80 | $442/sf | 27 | 97 |
| Jun 11 | 81 | $427/sf | 27 | 91 |
| Jun 18 | 88 | $442/sf | 29 | 78 |
| Jun 25 | 93 | $442/sf | 31 | 77 |
The $1,000,000 – $1,500,000 Market:
| | | | | |
| --- | --- | --- | --- | --- |
| Date | NSDCC Active Listings | Avg. LP/sf | Avg. DOM | # of Pendings |
| Jan 1 | 91 | $532/sf | 72 | 68 |
| Jan 8 | 99 | $551/sf | 64 | 64 |
| Jan 15 | 96 | $535/sf | 61 | 75 |
| Jan 22 | 107 | $515/sf | 63 | 82 |
| Jan 29 | 108 | $512/sf | 57 | 91 |
| Feb 5 | 110 | $518/sf | 49 | 100 |
| Feb 12 | 117 | $487/sf | 46 | 106 |
| Feb 19 | 107 | $500/sf | 45 | 114 |
| Feb 26 | 112 | $485/sf | 46 | 117 |
| Mar 5 | 111 | $496/sf | 45 | 115 |
| Mar 12 | 126 | $475/sf | 43 | 109 |
| Mar 19 | 125 | $487/sf | 47 | 129 |
| Mar 26 | 133 | $484/sf | 47 | 124 |
| Apr 2 | 139 | $495/sf | 47 | 121 |
| Apr 9 | 148 | $485/sf | 51 | 119 |
| Apr 16 | 145 | $474/sf | 45 | 114 |
| Apr 23 | 162 | $470/sf | 43 | 117 |
| Apr 30 | 162 | $486/sf | 42 | 121 |
| May 7 | 180 | $495/sf | 40 | 117 |
| May 14 | 182 | $491/sf | 41 | 127 |
| May 21 | 184 | $475/sf | 40 | 135 |
| May 28 | 188 | $473/sf | 40 | 139 |
| Jun 4 | 189 | $469/sf | 43 | 148 |
| Jun 11 | 199 | $469/sf | 45 | 142 |
| Jun 18 | 193 | $465/sf | 44 | 143 |
| Jun 25 | 211 | $476/sf | 39 | 141 |
The $1,500,000 – $2,000,000 Market:
| | | | | |
| --- | --- | --- | --- | --- |
| Date | NSDCC Active Listings | Avg. LP/sf | Avg. DOM | # of Pendings |
| Jan 1 | 84 | $612/sf | 86 | 40 |
| Jan 8 | 98 | $612/sf | 73 | 42 |
| Jan 15 | 98 | $607/sf | 73 | 42 |
| Jan 22 | 111 | $589/sf | 63 | 42 |
| Jan 29 | 120 | $577/sf | 61 | 45 |
| Feb 5 | 114 | $586/sf | 56 | 51 |
| Feb 12 | 118 | $566/sf | 52 | 57 |
| Feb 19 | 121 | $596/sf | 53 | 64 |
| Feb 26 | 122 | $596/sf | 53 | 64 |
| Mar 5 | 125 | $593/sf | 56 | 70 |
| Mar 12 | 131 | $602/sf | 53 | 67 |
| Mar 19 | 120 | $598/sf | 58 | 74 |
| Mar 26 | 121 | $596/sf | 57 | 75 |
| Apr 2 | 128 | $593/sf | 55 | 70 |
| Apr 9 | 140 | $612/sf | 54 | 66 |
| Apr 16 | 146 | $617/sf | 50 | 67 |
| Apr 23 | 149 | $616/sf | 53 | 78 |
| Apr 30 | 152 | $605/sf | 60 | 81 |
| May 7 | 157 | $618/sf | 63 | 85 |
| May 14 | 158 | $614/sf | 63 | 87 |
| May 21 | 154 | $637/sf | 54 | 82 |
| May 28 | 146 | $633/sf | 58 | 80 |
| Jun 4 | 149 | $614/sf | 54 | 76 |
| Jun 11 | 158 | $615/sf | 50 | 83 |
| Jun 18 | 164 | $606/sf | 53 | 77 |
| Jun 25 | 160 | $606/sf | 56 | 73 |
The $2,000,000+ Market:
| | | | | |
| --- | --- | --- | --- | --- |
| Date | NSDCC Active Listings | Avg. LP/sf | Avg. DOM | # of Pendings |
| Jan 1 | 341 | $1,021/sf | 127 | 56 |
| Jan 8 | 356 | $1,007/sf | 123 | 49 |
| Jan 15 | 370 | $991/sf | 115 | 48 |
| Jan 22 | 375 | $992/sf | 110 | 47 |
| Jan 29 | 384 | $1,005/sf | 109 | 56 |
| Feb 5 | 387 | $1,005/sf | 111 | 56 |
| Feb 12 | 379 | $1,004/sf | 107 | 63 |
| Feb 19 | 399 | $990/sf | 104 | 69 |
| Feb 26 | 400 | $990/sf | 101 | 75 |
| Mar 5 | 398 | $1,022/sf | 97 | 79 |
| Mar 12 | 406 | $1,017/sf | 99 | 89 |
| Mar 19 | 430 | $1,020/sf | 97 | 79 |
| Mar 26 | 455 | $0/sf | 92 | 71 |
| Apr 2 | 453 | $0/sf | 94 | 67 |
| Apr 9 | 462 | $0/sf | 94 | 66 |
| Apr 16 | 473 | $0/sf | 95 | 66 |
| Apr 23 | 482 | $0/sf | 95 | 70 |
| Apr 30 | 476 | $0/sf | 94 | 74 |
| May 7 | 486 | $0/sf | 92 | 72 |
| May 14 | 493 | $0/sf | 91 | 84 |
| May 21 | 510 | $0/sf | 92 | 79 |
| May 28 | 504 | $0/sf | 95 | 90 |
| Jun 4 | 488 | $0/sf | 94 | 102 |
| Jun 11 | 502 | $0/sf | 95 | 99 |
| Jun 18 | 524 | $0/sf | 93 | 91 |
| Jun 25 | 525 | $0/sf | 92 | 78 |
Weekly NSDCC New Listings and New Pendings
Week

New Listings

New Pendings

Total Pendings

Jan 1, 2018

18

15

Jan 8

89

31

Jan 15

87

43

Jan 22

87

43

Jan 29

81

48

244

Feb 5

77

53

262

Feb 12

74

53

280

Feb 19

89

55

295

Feb 26

87

57

318

Mar 5

84

62

328

Mar 12

107

61

339

Mar 19

88

59

350

Mar 26

99

55

347

Apr 2

87

66

346

Apr 9

106

58

336

Apr 16

98

54

331

Apr 23

108

67

353

Apr 30

98

70

362

May 7

138

68

355

May 14

99

78

386

May 21

115

63

369

May 28

92

84

387

Jun 4

91

77

410

Jun 11

100

56

401

Jun 18

103

54

376

Jun 25

105

54

358