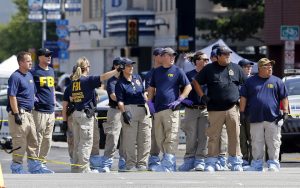 The diverting of money being wired into escrow accounts to close real estate transactions is a real problem, but the authorities are on it – they have recovered $350 million!  Unfortunately, they also mention here that $3.7 billion in losses have been reported:
DOJ Press Release
Federal authorities announced today a significant coordinated effort to disrupt Business Email Compromise (BEC) schemes that are designed to intercept and hijack wire transfers from businesses and individuals, including many senior citizens.  Operation Wire Wire, a coordinated law enforcement effort by the U.S. Department of Justice, U.S. Department of Homeland Security, U.S. Department of the Treasury and the U.S. Postal Inspection Service, was conducted over a six month period, culminating in over two weeks of intensified law enforcement activity resulting in 74 arrests in the United States and overseas, including 29 in Nigeria, and three in Canada, Mauritius and Poland.  The operation also resulted in the seizure of nearly $2.4 million, and the disruption and recovery of approximately $14 million in fraudulent wire transfers.
BEC, also known as "cyber-enabled financial fraud," is a sophisticated scam often targeting employees with access to company finances and businesses working with foreign suppliers and/or businesses that regularly perform wire transfer payments.
The same criminal organizations that perpetrate BEC also exploit individual victims, often real estate purchasers, the elderly, and others, by convincing them to make wire transfers to bank accounts controlled by the criminals.
DOJ Press Release