Trendy Tuesday – Pantry Renovation
I don't know where the last three months have gone, but it is now April which means time for some SPRING CLEANING! There are a few places in a home that always seem to get cluttered and messy. Each week during the month of April, I will talk about how to better organize your space so it not only looks nice but it will be easier to find things!
Some people might have an actual pantry, which is a small room next to the kitchen to store food/sauces/etc.  Others might have extra cabinets and shelving, which then becomes their official "pantry."  Here are some ideas that can make sure your pantry doesn't a hodge-podge of 'stuff':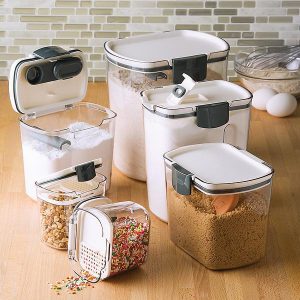 Use clear air-tight containers – I swear this will solve half your problems. Best part about this is you can get them anywhere – Container Store, Bed Bath & Beyond, literally wherever. This will help your pantry look so clean and crisp rather than having a bunch of bags and boxes of stuff everywhere. Since they're air-tight, your food will last so much longer – WIN WIN!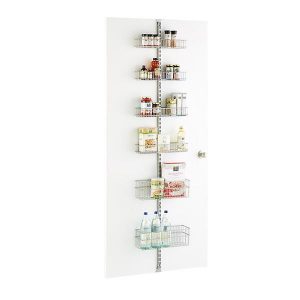 Door storage – This is great for "on the go" snacks or anything you would like to have easy access to! I've seen people use these for spices as well. If you would like to use this trick, I would recommend putting only light items in the racks so the door won't be heavy/hard to open.
Clear bins or baskets- This is pretty similar to #1. If you don't want to take food out of the original box/bag you can store them in an open container! You could also try to group them into categories like a bin for baking, grains, tea bags, etc! And if you want to be EXTRA organized, use a label maker so things are easier to find!
My best friend from college works at Facebook HQ and check out all their snacks in baskets/bins!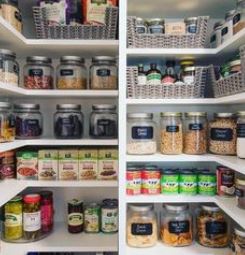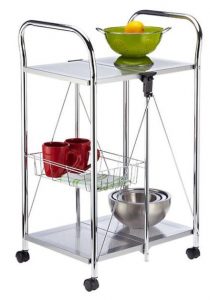 4. Use a cart – Bar carts have become extremely popular within the last few years – especially for those young millennials! They can also be used to store plates, bowls, mugs, whatever your heart desires! This idea is great for people who have a smaller kitchen and need more shelving.
5. Pegboards – I LOVE this idea! Pegboards would mostly be used for a man's tools – well the times have changed and now people are using them in kitchens! This would be perfect for pots and pans rather than reaching far back into a cabinet or drawer. If can also free up some counter space. Check out our Pinterest page to see more photos of people using pegboards!
https://www.pinterest.com/klingerealty/kitchen-pegboards/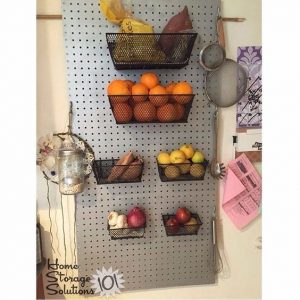 Have a great Tuesday everyone!
KK