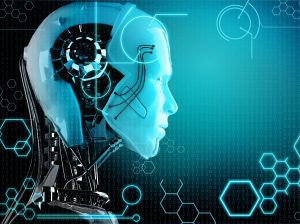 After reading my auction-is-the-answer series, Brad Inman invited me to his conference in the desert yesterday.  I politely declined, because the real estate industrial complex is more interested in profits, than ethics – and a little guy like me isn't going to change it.
These days, the big push is for brokerages to employ artificial intelligence to predict who will be selling their home.  They are able to watch your internet patterns, just like the NSA, and know when consumers are searching real estate websites.  Then agents will be calling, knocking, and advertising on your Facebook account to get your business.
Because this will hopefully produce some fantastic new listings, these brokerages will be able to leverage their proprietary AI as a recruiting tool.  Before long, agents who have seen enough of their clients get poached by these antics will have no other choice but to join them.
It could lead to a massive consolidation among traditional agents.
KW said yesterday that they aren't a real estate brokerage any more – no, they are a technology company now, which gives you a glimpse of where they stand.  Compass is doing the same thing (developing AI), and Reology bought Zip Realty to use their technology platform – the hits keep coming!
This happy talk will dominate the industry for the next 1-2 years, and that ethics/auction stuff by that part-time blogger down San Diego way will be quickly forgotten.