We see agents take great delight in pushing 'off-market' deals as a vehicle to double-end commissions, while industry bosses look the other way.
Might these two congressmen stumble upon it, and decide to do something?  Seen at I-News: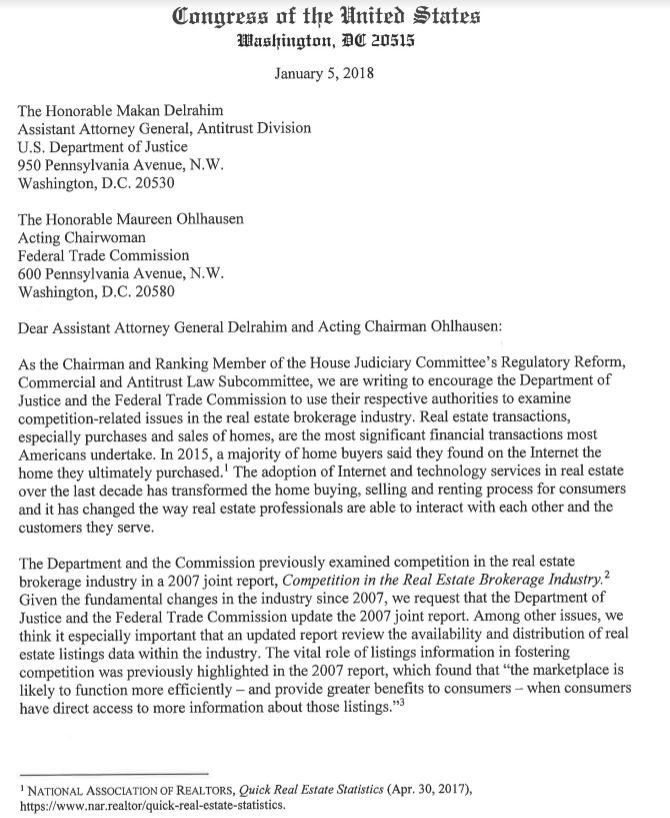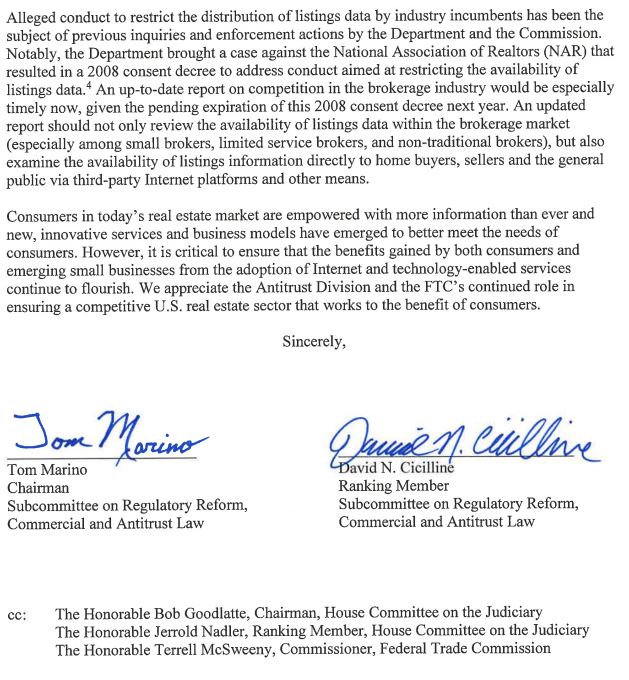 NAR general counsel Katie Johnson said:
The National Association of REALTORS® is aware of plans for a workshop to be co-hosted by the Federal Trade Commission and the U.S. Department of Justice on the topic of competition in the real estate industry. NAR has contacted both agencies and looks forward to the opportunity to demonstrate the reality that the real estate market is vibrant, healthy, and vigorously competitive. REALTORS® serve the best interest of consumers and provide them with more real estate information today than has ever been available.