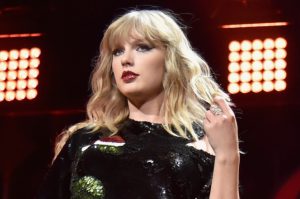 Is there a signed commission agreement?
H/T Richard!
There's bad blood between Taylor Swift and a Manhattan real estate broker, who claims the pop superstar refused to pay a $1.08 million commission for the purchase of her new Tribeca townhouse.
An unnamed member of brokerage firm Douglas Elliman introduced? the "Shake it Off" singer to the owner of 153 Franklin St., which abuts a building where the "Bad Blood" singer has a duplex penthouse, last year, according to the new Manhattan civil suit.
The property was a perfect match for the frequent paparazzi target, whose apartment building at 155 Franklin St. does not have an indoor garage, requiring Swift to — gasp — park on the street, the suit says.
The Douglas Elliman broker also showed Swift the unlisted 27-foot-wide townhouse, where disgraced French politician Dominique Strauss-Kahn stayed while facing sexual assault charges in 2011. The broker also gave her blueprints for the pad.
But Swift's management company, Firefly, excluded Douglas Elliman from the October closing, the suit says.
Douglas Elliman is suing for the commission, which equals 6 percent of the sale price.
Although Swift herself is not named as a defendant in the suit, two entities she controls are defendants.
Link to article