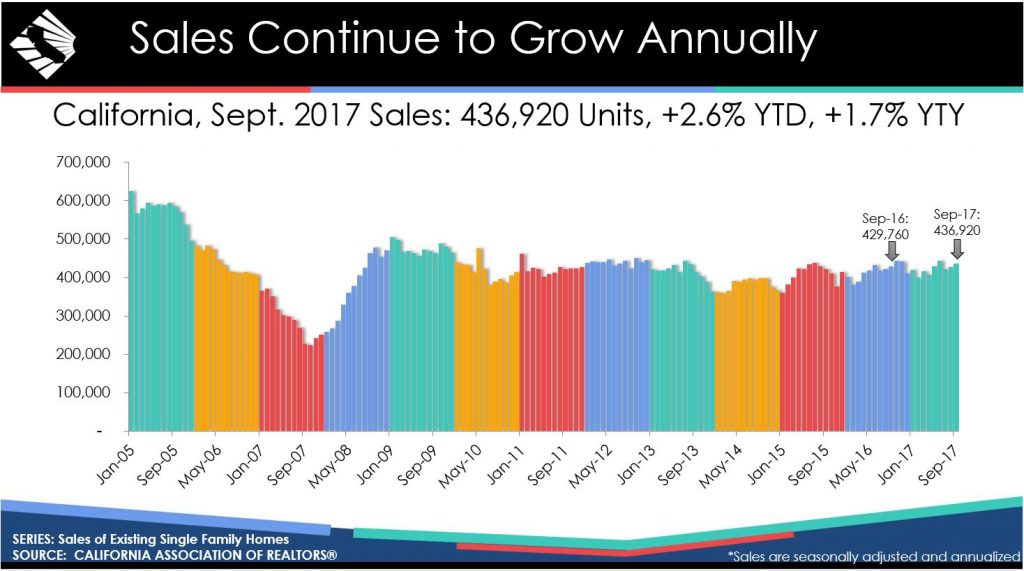 From the C.A.R. press release:
"While it's encouraging that statewide home sales improved both monthly and annually, the year-over-year sales rate is losing steam, reflecting the persistent shortage of homes for sale and an easing of concern over a surge in mortgage rates," said C.A.R. President Geoff McIntosh. "Additionally, for the areas that have been affected by the recent wildfires, we anticipate sales will pull back in those regions as damages are assessed and replacement efforts are coordinated."
We've discussed how fewer homes for sale could be the sole cause for a drop in sales.  Can we learn something by comparing the change in sales count to the change in inventory!
Rich shows San Diego County inventory down 2% MoM, and down 16% YoY: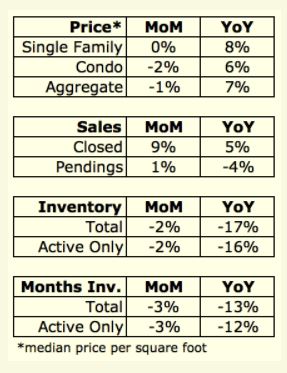 San Diego County sales down 16.7% MoM, and down 4.3% YoY: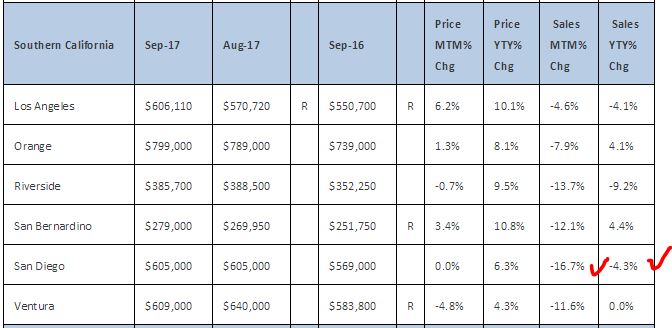 Here are the ratios in an easier-to-read comparison:
| | | |
| --- | --- | --- |
| Type | Month-over-Month | Year-over-Year |
| SD Inventory | -2% | -16% |
| SD Sales | -17% | -4% |
A year ago we were in a presidential election cycle – I'm not sure data from that era means much today.  But a 17% drop in September sales from August when inventory only fell 2% is probably worth noting.
The 2% inventory drop didn't change the selection much, but with 17% fewer sales, it means that the homes for sale must not be as appealing as before.